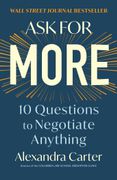 A 5 Minute Overview Of
Ask for More
10 Questions to Negotiate Anything
About the Author
---
Alexandra Carter is a Clinical Professor of Law at Columbia Law School, where she is also Director of the Mediation Clinic. She has helped thousands of people improve their negotiation skills through her classes at Columbia. She is also a world-class negotiation trainer for the United Nations, where she has taught diplomats from more than 80 nations how to enhance their negotiation skills. Alexandra Carter worked as an attorney and as an analyst for Goldman Sachs before teaching at Columbia Law School. She is a graduate of Georgetown University and Columbia Law School, speaks fluent Chinese, and was a Fulbright Scholar in Taiwan.
The Main Idea
---
The best way to negotiate is to ask questions. Negotiation is any conversation in which you are steering the relationship, and the best way to do that is by asking ten questions — five for yourself and five for the party you're negotiating with: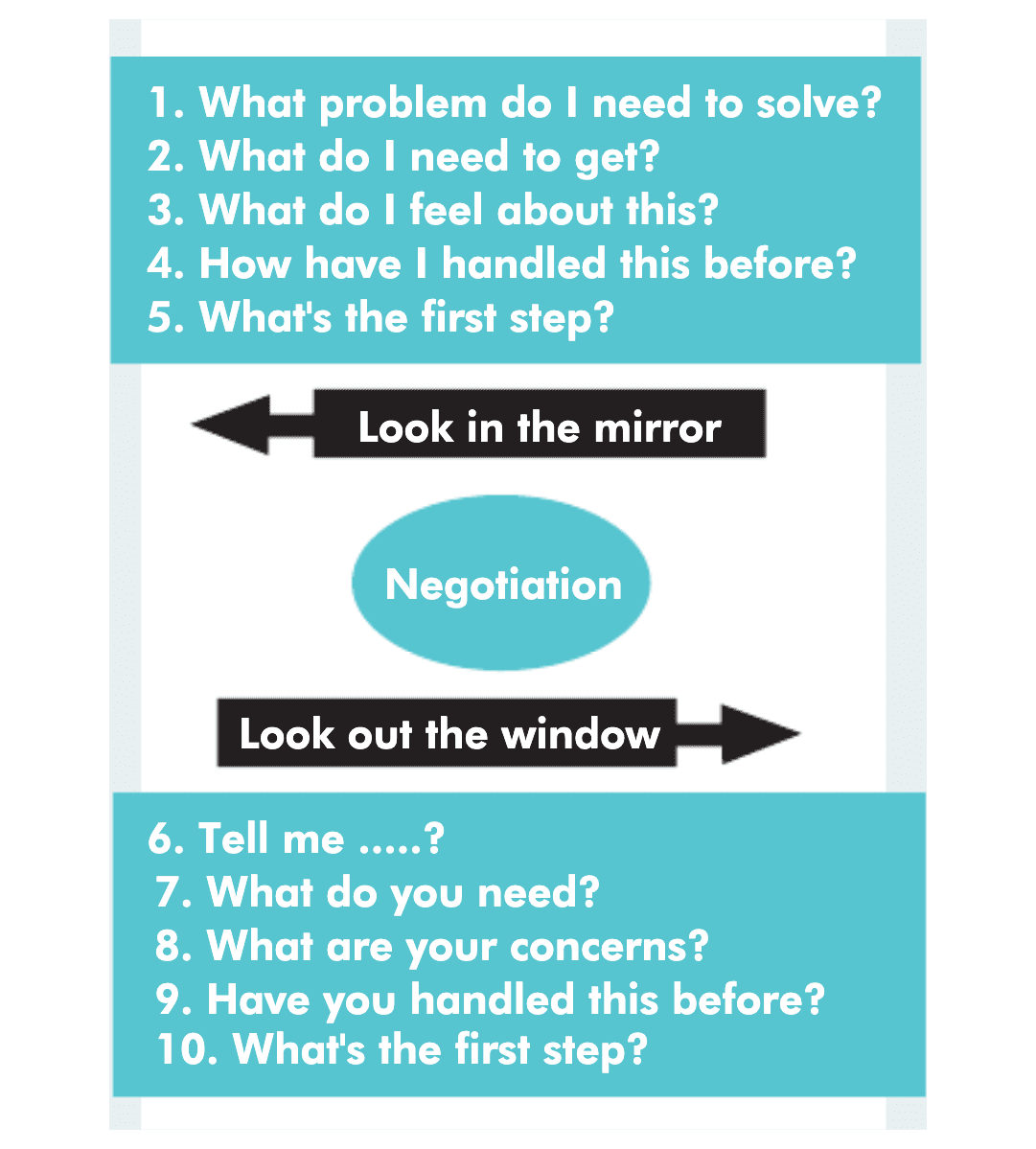 Negotiation is never a zero-sum game. Nor is it something the loudest voices dominate. It's an essential skill that can add value to your life, your career, and also your everyday life. You'll get far more value by asking the right questions of the person you're negotiating with than you ever will by arguing with them. Ask questions and prosper.
10 Questions to Negotiate Anything
---
1. Look in the mirror. Before you enter into any negotiation, take thirty minutes to first ask yourself five good questions. If you do that, you'll end up getting better results, and feel more confident the deal you're striking is what you want. Don't forget to write down and follow up on the answers you give to these five mirror questions: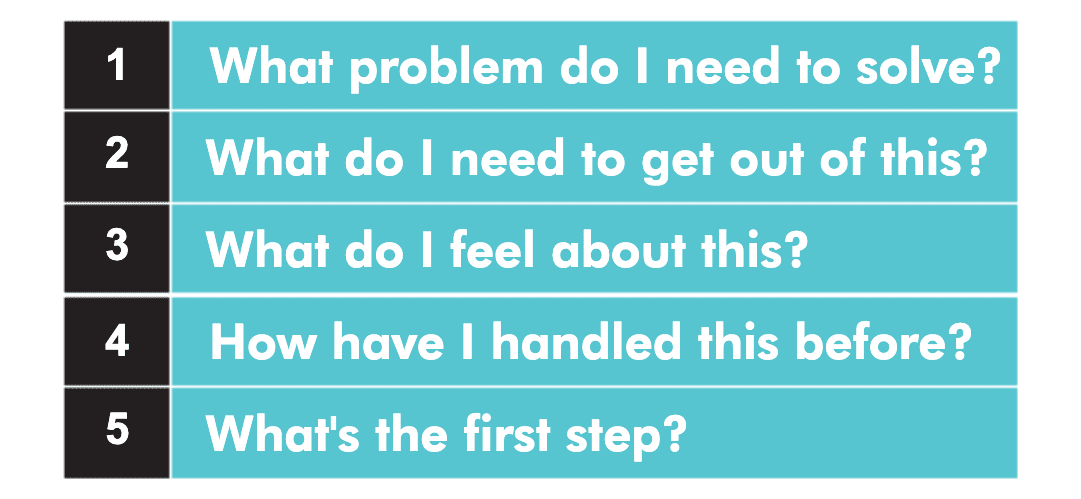 2. Look out the window. The key to negotiating a great deal is to see the other party clearly. To achieve that, you need to ask some questions and then listen empathetically, even if they are your adversary. Try and discern their needs, concerns, and feelings. If you can do that, you'll be a better negotiator. The five window questions are: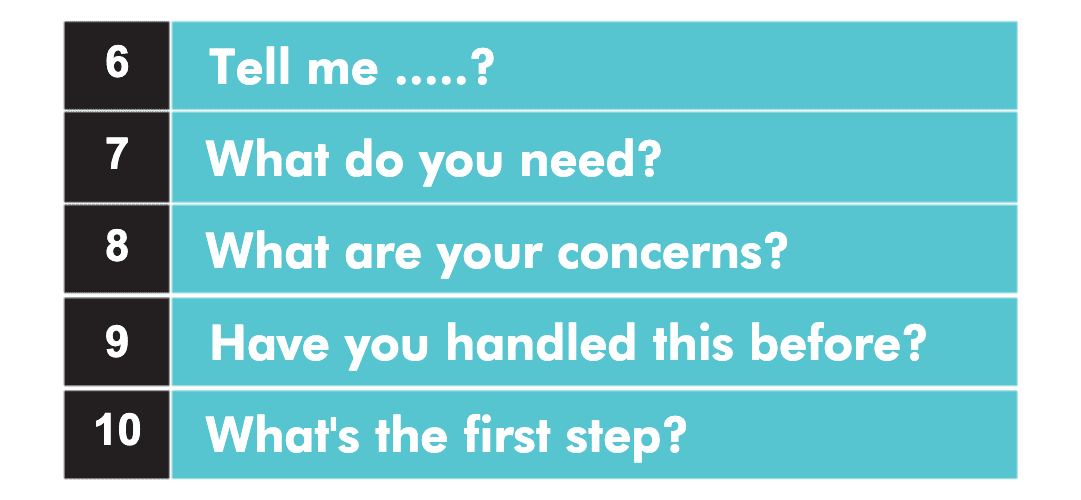 Summaries.Com Editor's Comments
---
We've just finished summarizing ASK FOR MORE by Columbia Law School negotiation guru Alexandra Carter. Excellent book.
It reminded me of my favorite story about negotiation skills. The year is 1912 and Teddy Roosevelt is just wrapping up his presidential campaign. His manager decides a final whistle-stop trip by train will allow Roosevelt to meet millions of voters. They print up three million copies of a pamphlet with one of his speeches along with a flattering picture to give out on the trip.
Then the day before they are to leave, Roosevelt's campaign manager George Perkins, was informed there was a problem. The campaign had neglected to secure permission from Moffett Studios to use their picture of Teddy Roosevelt in the pamphlet. As copyright holders, Moffett could potentially sue the campaign for one dollar per picture. The campaign couldn't afford another three million dollars to pay for the rights. They needed an idea, fast.
Perkins came up with an idea, but it sounded improbable at best. He sent Moffett Studios the following cable: "We are planning to distribute millions of pamphlets with Roosevelt's picture on the cover. It will be great publicity for the studio whose photograph we use. How much will you pay us to use yours? Respond immediately." Moffett replied to the cable personally and said although he'd never done something like this before, he'd be willing to offer them $250. They accepted. Roosevelt's campaign turned what could have been a huge liability into a financial benefit.
Now that's what I call negotiation skills. ASK FOR MORE will give you at least one good idea on how to be a better negotiator. It's well worth reading.