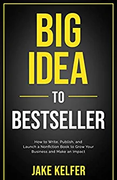 A 5 Minute Overview Of
Big Idea to Bestseller
How to Write, Publish, and Launch a Nonfiction Book to Grow Your Business and Make an Impact
About the Author
---
Jake Kelfer is an entrepreneur and keynote speaker. He is the author of three business bestsellers Elevate Beyond, Elevate Your Network, and The Elevated Entrepreneur. He is also the founder of the Professional Basketball Combine which has helped 70+ NBA draft prospects sign their first contracts. He has been featured in Forbes, Sports Illustrated, USA Today, and on ESPN. Jake Kelfer is a graduate of the University of Southern California.
The Main Idea
---
One of the best ways to move your career to the next level is to publish your own business book. Doing this positions you as a thought leader in your field, and provides you with the ultimate differentiator. And fortunately, today there are more tools than ever available to help you gain the credibility and authority of being a published author.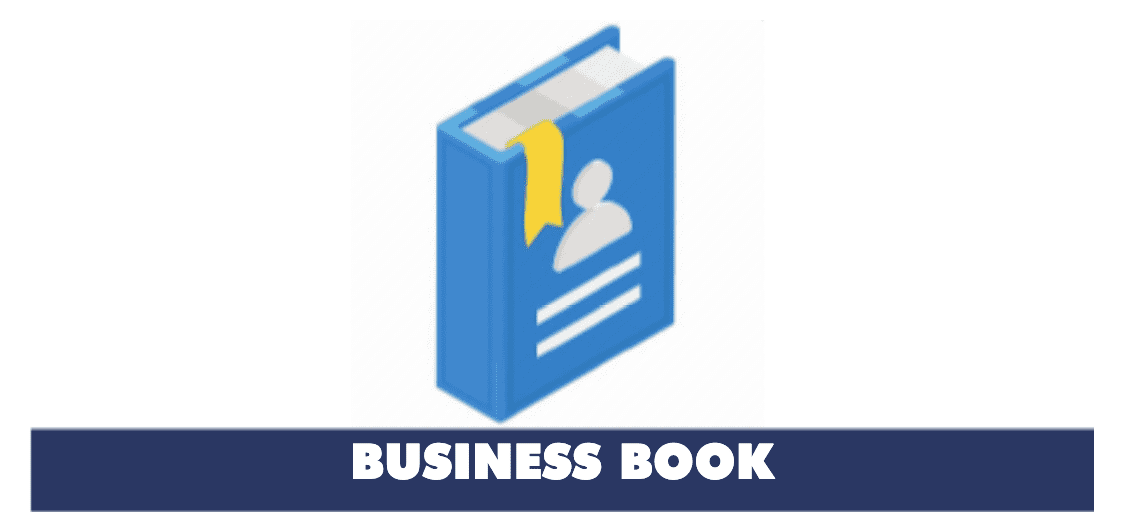 The roadmap for going from raw idea to business bestseller has ten steps and is simple to navigate. Having a published business book will provide you with some very worthwhile advantages:
You will attract more high-ticket clients.
A business book is a superb lead generation tool.
You'll get invited to speak at events as an author.
A book will allow you to raise your rates.
You can start or grow a coaching business.
Books can be used to generate social content.
You can create a course from a book.
You will be able to leave a legacy.
Authors impact lots of people.
Write and publish your own business book, based on your life and career experiences and know-how. It's the best way to make more money, get more speaking gigs, boost your credibility, and create more epic life and career experiences.
Sections in this Books
---
1. Step #1 — Start with a great idea. Start your bestseller project on the right foot by finding and validating your big idea first. Once you have your big idea, pick the best format for your book.
2. Step #2 — Map out an outline. Outlining your book is a three-phase deal:
(1) Develop your strongest point and big ideas.
(2) Create talking points for each idea.
(3) Organize your ideas into chapters & templates.
3. Step #3 — Write your doggy draft. Your doggy draft is the first draft of your book. It won't be very good. That's okay, it's a starting point. Commit to having your doggy draft finished in thirty days or less.
4. Step #4 — Do selective self-editing. Before you hand your draft over to professional editors, review your work. Do a verbal read through, and then a chapter-by-chapter read through. Ask: Does this make sense?
5. Step #5 — Hire an elite editor. An editor's job is to bring your book to life. You'll need content editing and copy editing to get everything print ready. Pick an editor with the right experience and vibes.
6. Step #6 — Choose your title and subtitle. These are marketing decisions, so take advice. Choose a title which will grab interest (your hook), and a subtitle which will speak to your target reader. Be descriptive.
7. Step #7 — Get a professional cover. You need a cover that converts. It needs to be a visual representation and ad for your book. Work with cover designers who know what they're doing.
8. Step #8 — Work with a pro formatter. Book formatters come up with the interior design of your book. Bring into your team a formatter who will help you make your book look professional and world-class.
9. Step #9 — Self-publish on Amazon KDP. Put your book onto Amazon's KDP self-publishing platform. It's where people will look first. It's also the biggest bookstore in the world, so you need to be there.
10. Step #10 — Launch your book. Get your book out there and change the world. Follow the bestseller launch strategy.
Key Takeaways
---
One of the best ways to move your career to the next level is to publish your own business book. It can be done.
Write and publish your own business book. It's a great way to boost your credibility, make more money, and create more epic career opportunities.
Summaries.Com Editor's Comments
---
At Summaries.Com we love business books. They're a great way to learn and earn. When you read a business book, you're getting the advantage of the author's years of experience, so you don't have to make the same mistakes they made. A good business book, combined with hands-on application and execution of great ideas, beats sitting in a college classroom any day of the week — in our opinion.
Entrepreneur Jake Kelfer agrees with us. In this week's book, BIG IDEA TO BESTSELLER, Kelfer suggests everyone can and should write a business book. He points out that there are lots of ways that writing a business book will generate revenue for you, including using your book to get speaking gigs, to develop coaching programs, to host live events, to create investing opportunities, and more. He even has an online calculator you can sign up for that will show how you can use your business book to make $100,000 or more. (www.bigideatobestseller.com/resources)
The thing I really liked about this book is it's very practical and hands-on. He gives ideas on how to get moving on writing your book, how to churn out your first rough draft in 30-days, what to do yourself and where to bring in professional help, and more. This is not a book that suggests a course of action, and leaves you to figure out the path. Instead, Jake Kelfer has put together a very credible and practical roadmap for getting your business book written and launched. Very nice.
Write your business book. Share your ideas. The world needs more great business books, and we can't wait to summarize your book once it gets out into the world.