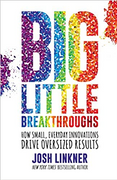 A 5 Minute Overview Of
Big Little Breakthroughs
How Small, Everyday Innovations Drive Oversized Results
About the Author
---
Josh Linkner is an innovation expert. He founded, built, and then sold five tech firms for a combined exit value of more than $200 million. He's the author of four books, including Disciplined Dreaming and Hacking Innovation. Josh Linkner is also an innovation keynote speaker, founding partner of venture capital firm Detroit Venture Partners, and Chairman, Platypus Labs. He has been EY Entrepreneur of the Year twice, and is a columnist for Forbes, Detroit Free Press, and Inc. Magazine. Josh Linkner is a graduate of the University of Florida, and Berklee College of Music.
The Main Idea
---
"Big Little Breakthroughs" are defined as small creative acts that unlock massive rewards over time. The reality is these Big Little Breakthroughs are the unsung heroes of the creative world because in the aggregate, lots and lots of Big Little Breakthroughs drive far more progress than lightbulb moment big ideas ever do.

The great thing about Big Little Breakthroughs is they can bubble up from anywhere. They aren't limited to labcoat-wearing geniuses, Silicon Valley tech wizards, or even the innovation gurus within your company or organization. Big Little Breakthroughs can be generated by everyday people doing their thing.
Become an everyday innovator. Look for small creative ideas and generate the little wins that can lead to massive breakthroughs in the future.
Sections in this Books
---
1. What exactly are Big Little Breakthroughs? For too long now, conventional wisdom has suggested creativity is something you're born with or you're not. That's incorrect. Everyone can be creative. Expanding your creative capacity by just 5 percent, and noticing the Big Little Breakthroughs that are staring you in the face can result in a massive boost to your overall performance. Creativity can be learned and enhanced.
2. The Eight Obsessions of everyday innovators. The toolkit for everyday 5 percent innovators is the Eight Obsessions framework. Simply put, everyday innovators come up with viable and valuable Big Little Breakthroughs by applying these eight core mindsets to their daily behaviors.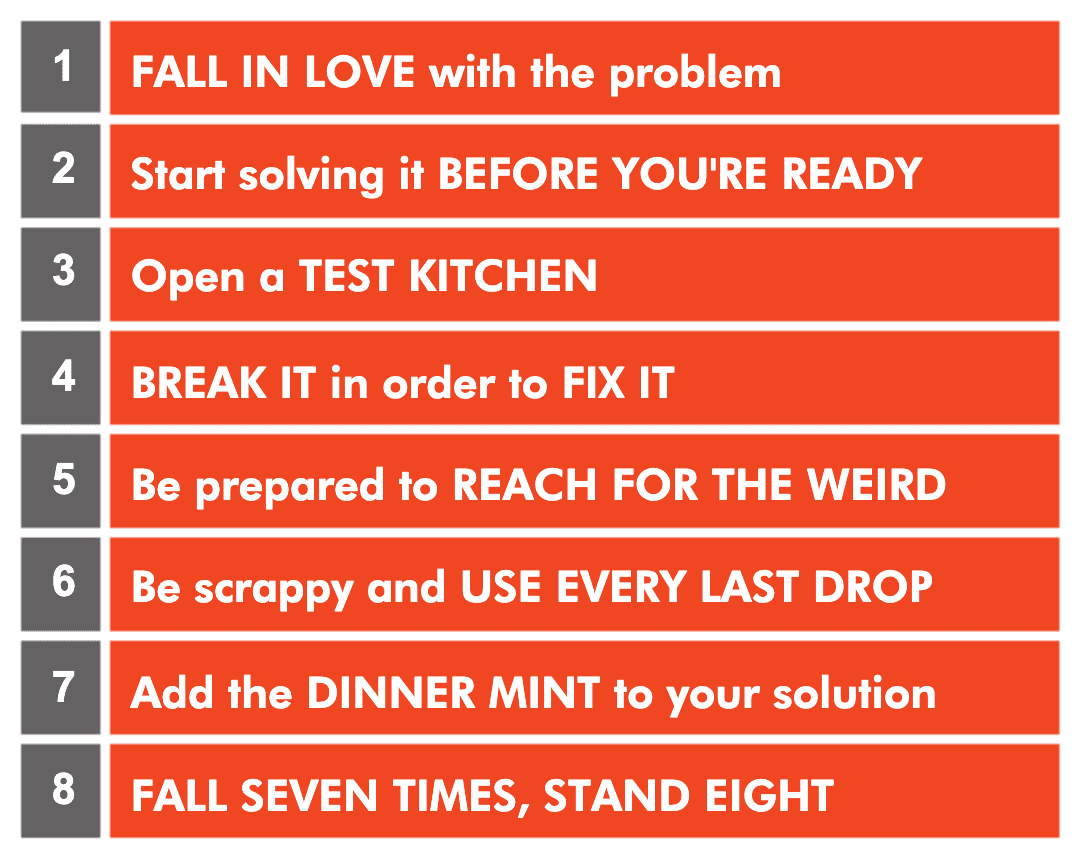 Key Takeaways
---
Look for small, everyday ideas which generate 5 percent improvements. These little wins have a way of leading to big breakthroughs in the future.
Big Little Breakthroughs can bubble up from anywhere, and often from those on the frontlines. Make sure you pick up on them and use them.
Summaries.Com Editor's Comments
---
Great book this week. Josh Linkner has a very engaging writing style, and he absolutely made me laugh-out-loud a few times while I was reading BIG LITTLE BREAKTHROUGHS. He's basically suggesting small everyday innovations (5-percent improvements) get a bum rap. Everyone looks for the headline light-bulb flashes of brilliance, but it's really those Big Little Breakthroughs which drive gigantic results over time.
The book is full of lots of great stories of innovations which came about a small steps forward combined rather than lightning bolt flashes of brilliance. One story I really liked was Apeel Sciences, which was formed by three renegade researchers at UC Santa Barbara. They developed an all-natural protective spray for produce which extends their life without the use of plastic wrap and so on. This is a massive multi-billion-dollar problem for the planet, with some estimates suggesting around 40 percent of the world's food supply gets squandered through spoilage. The natural spray-on peel was finally approved for commercial use after six years of Big Little Breakthroughs to refine and improve the product. That's impressive. Apeel really took off once Oprah Winfrey invested in the company and talked about it.
I like the Big Little Breakthrough philosophy of trying to be 5 percent better in what you're doing, and generate momentum by making a series of small, incremental improvements, rather than wait for blinding flashes of brilliance. I must try that. Little creative sparks that drive gigantic results over time. I'm in.