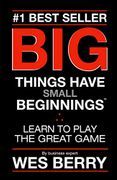 A 5 Minute Overview Of
Big Things Have Small Beginnings
Learn To Play The Great Game
About the Author
---
Wes Berry is the host of a weekly radio talk show titled The People's Voice. He is also a business consultant and helped establish a retail franchise system which now operates thirty units in five states. Wes Berry built Flower Delivery Express first as a successful brick-and-mortar business and then transformed it into a $60 million online business serving millions of customers in over 150 countries. He retired from business in 2016 and since then has served on the boards of several non - profits and charities. Wes Berry's media appearances include appearing on Fox News, Geraldo Rivera and John Stossel and having articles published in NPR, The Wall Street Journal, The London Times, Entrepreneur and Time. Wes Berry is a graduate of Oakland Technical Centre where he studied floriculture and agriscience.
The Main Idea
---
Whenever you meet a successful leader, you'll probably be surprised to find they spend a lot of time and energy on the small things that most people gloss over or even neglect. Why? They know that if you take care of the little stuff, the big things will pretty much take care of themselves.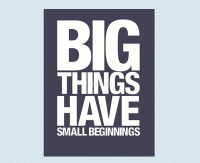 Therefore, concentrate on getting the little things right first and foremost. Keep reminding yourself that big things almost always have small beginnings both for better and for worse. Setbacks are always temporary so don't quit. Keep going and you win The Great Game.