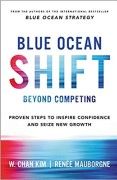 A One-Page Summary Of
Blue Ocean Shift: Beyond Competing
Proven Steps to Inspire Confidence and Seize New Growth
The Main Idea
Don't fight your competitors for market share of your existing industry. That's a "Red Ocean" strategy that always leads to lower profits as you seek differentiation or try and become the low cost player in your industry. Instead, adopt a "Blue Ocean" mindset. Figure out how to create a larger economic pie for all rather than obsess over divvying up the existing pie.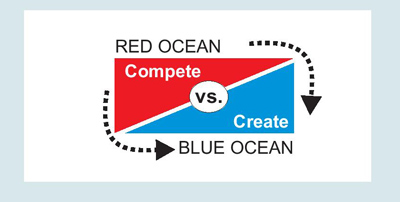 So how do you do that? You have to change from thinking about market competing strategies to market creating strategies. Making a Blue Ocean shift for your organization involves five steps: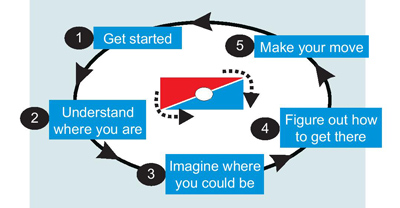 About the Authors
W. Chan Kim is professor of strategy and international management at INSEAD, the world's second largest business school. He previously served as a professor at the University of Michigan Business School and as a board member and advisor for a number of multinational corporations. He is a fellow of the World Economic Forum and the author of numerous articles as well as the co-author of Blue Ocean Strategy. He is a graduate of the University of Michigan business school.
Renee Mauborgne is also a professor of strategy at INSEAD and a fellow of the World Economic Forum. She served on President Barack Obama's Board of Advisors on Historically Black Colleges. She is ranked as one of the World's 50 Best Business School Professors by Fortune magazine. In addition to publishing numerous articles in the business press and academic journals, Renee Mauborgne is also co-author of Blue Ocean Strategy.