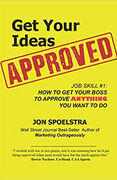 A 5 Minute Overview Of
Get Your Ideas Approved
How to Get Your Boss to Approve Anything You Want to Do
About the Author
---
Jon Spoelstra has built his career specializing in the business side of professional sports. He currently serves as president of Mandalay Sports Entertainment. He previously worked as VP-Marketing for the Buffalo Braves, Senior VP & GM for the Portland Trail Blazers, President & GM of the Denver Nuggets, President & COO of the New Jersey Nets, President & Managing Director of Mandalay Baseball, Minority Owner of the Savannah Bananas, and as Co-Owner of the Macon Bacon. He is the author of several books, including Ice to the Eskimos, the New York Times bestseller Marketing Outrageously, and Marketing Outrageously Redux. He is a graduate of Notre Dame.
The Main Idea
---
Job #1 in doing anything different is to get your boss to approve of your idea. That's especially difficult if what you're proposing is creative, outrageous, or totally outside the box — as all the best ideas usually are.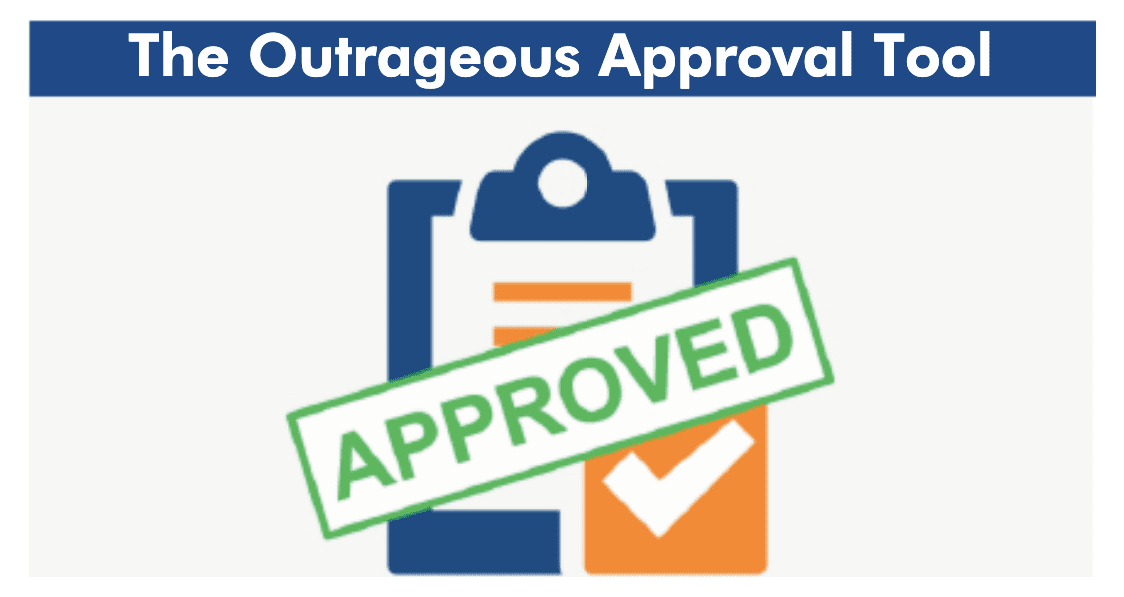 To get your ideas approved, you have to use "The Outrageous Approval Tool". This is a tool which has been field tested, and is truly industrial strength. Use it to get the go-ahead for your most outrageous and ambitious ideas.
"There's one question asked of me more than any other during the Q&A at any one of my speeches. "What one thing is most responsible for your successes?" Yes, I have had some marketing successes, and I've written about those successes. This book is about the one thing most responsible for my successes: How I have been able to get my bosses to approve anything and everything I wanted to initiate. My approval percentage is 100%. That includes the really wacky stuff. I got bosses of all types to approve things. I'm talking about tough bosses, cunning bosses, brilliant bosses, bosses who hated me, bosses who didn't want to approve anything I did, bosses that loved me, government bosses and even wonderful bosses. The Outrageous Approval Tool is not fair to your boss. You'll get the approval every time. You just have to use it.
— Jon Spoelstra
The Outrageous Approval Tool
---
Step #1 — Do insane prep. The first step in getting your outrageous idea approved is to prepare as if your life depends on it. In a way, your professional life and future does depend on it, and you want to make good and sure you don't lose the decision because of a lack of preparation. Do massive amounts of prep work beforehand.
Step #2 — Write an outrageous document. Put together a 10-12 page document which puts your outrageous idea down on paper. This succinct document will need to cover just five key sections:
The Foreword — where you factually describe the market and your organization
The Concept — a concise general overview of your outrageous idea
The Rationale — which details why you should apply your crazy idea
Problems — all the objections you can come up with and answers
Call For Approval — a specific timetable for approval and implementation
Step #3 — Get Approved. Once you've done your prep and prepared your documentation, you then schedule a meeting where you expect to get an immediate approval. The whole aim of this meeting is to make your boss feel comfortable about your idea, to minimize any dangers from his perspective, and to make it logical to proceed full-steam ahead.
Step #4 — Deliver what you promised. The Outrageous Approval Tool works best if the crazy idea you're championing actually delivers what you say it will. Make sure you move heaven and earth to see that happen. Put your crazy idea out there and then get hustling to make it work. Overdeliver to move your career to the next level.
Key Takeaways
---
The key to getting a boss to run with your craziest ideas is insane prep. You've got to love your idea so much that you're willing to do an insane amount of work to pitch your idea to your boss. If you're idea doesn't drive you to those lengths, forget-about-it.
Getting your crazy ideas approved by your boss is not a negotiation, where there's give and take. You have to overwhelm your boss, and answer every objection he or she will raise in advance. If you can pull that off, you'll have an unfair advantage. Use it to best effect.
Do insane prep. Write up an outrageous document that sets it out. Pitch your idea and get approved. Deliver what you promised. Easy to say. Hard to do. Incredibly rewarding when it all comes together.
Summaries.Com Editor's Comments
---
Brilliant little book this week. As any employee can attest, getting your boss to sign off on your great ideas is hard work. I think sports marketing guru Jon Spoelstra has cracked the code on how to do that.
I absolutely loved the stories he tells to illustrate how to use his approach, which he modestly calls "The Outrageous Approval Tool". He talks about being the person who, in 1979, convinced the Portland Trail Blazers, an NBA team, to bring their radio broadcasts in-house rather than just selling the broadcast rights. By doing that, the Blazer's revenues went from $25,000 a year to more than $900,000. He also tells about convincing his boss to rent satellite capacity to broadcast their games, which saw Portland become the Northwest's team in the NBA. Brilliant, off-the-wall ideas that paid off big.
If you're frustrated by the fact your boss never picks up on your great ideas, read this book. It's full of very savvy nuggets. After all, would you expect anything less of an author who wrote a marketing book called "Ice to the Eskimos"?