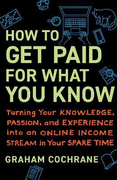 A 5 Minute Overview Of
How to Get Paid for What You Know
Turning Your Knowledge, Passion, and Experience into an Online Income Stream in Your Spare Time
About the Author
---
Graham Cochrane is a business coach, YouTube guru, and podcast host. In 2009, he launched The Recording Revolution, his first online business, as a blog and YouTube channel teaching musicians how to record professional-quality music at home on a budget. Today The Recording Revolution is a 7-figure business with more than 600,000 subscribers, and requires less that 5 hours work per week to run. Graham Cochrane has been featured in The Huffington Post, Business Insider, and Yahoo!
The Main Idea
---
Knowledge Commerce — the ability to create an income around your know-how, passion, and experience — has never been easier. You can now monetize what you know, and transition out of a job you don't like into meaningful, flexible, and lucrative self-employment.

The exact step-by-step process for doing that is: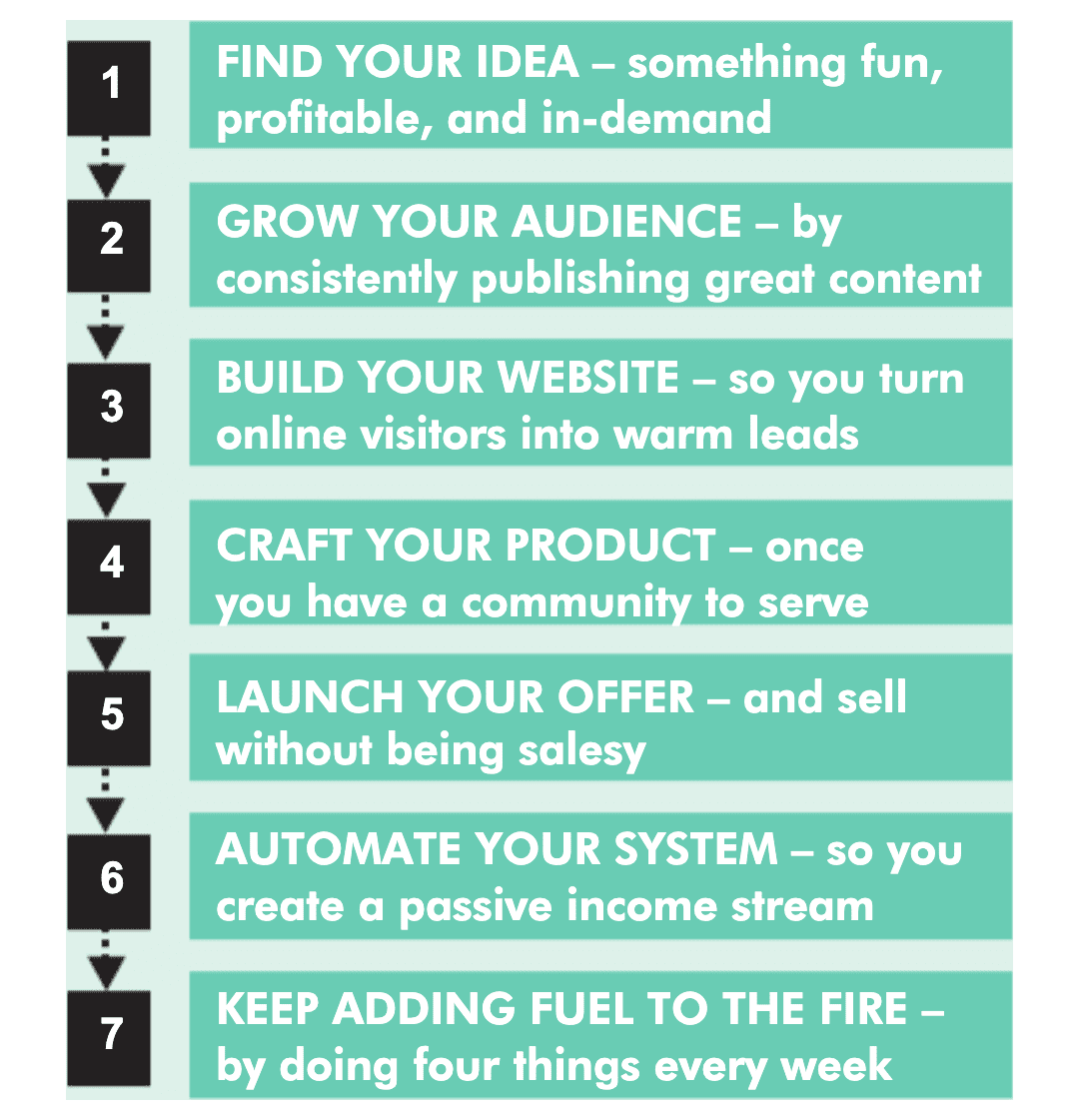 Knowledge Commerce
---
1. Step #1 — Find your idea. Following your passions and using your skills is great advice, but this is only half the story. You also have to filter your passions and skills through the lens of what people truly value in the marketplace. Find an idea that real people will be willing to buy and invest in.
2. Step #2 — Grow your audience. Your audience will be your most valuable asset. To grow an audience that loves your stuff, consistently create and publish valuable, free content. Make sure it's content that your ideal customers will value and want to consume, and you won't go wrong.
3. Step #3 — Build your website. Followers are fine and dandy, but email subscribers are your warm leads. Build a website that will grow your email list. It doesn't have to be complicated or perfect, just optimized for email list building. Make sure you have a powerful headline that states your solution.
4. Step #4 — Craft your product. The ideal first product to offer your audience is a digital product. They cost little to create and maintain, and can be sold to anyone, anywhere, in unlimited quantities, with none of the hassles associated with physical products. Create and sell an online video course.
5. Step #5 — Launch your offer. Developing a great offer empowers you to sell without being sleazy or salesy. Strategically price your first product, develop the email copy, and then build your sales page on your website. Remember, you only sell to people who are already interested.
6. Step #6 — Automate your system. The great thing about knowledge commerce is you can automate everything so you get paid whether you work or not. The formula is: Your content gets you discovered, your lead magnets draw people to your list, your automated email funnel offers your products.
7. Step #7 — Keep adding fuel to the fire. Once you've automated your business, there are really just four things to do to keep adding fuel to the fire. Create regular content. Grow your email list. Nurture your list. Build new products. That's it. Map them out to weekly, monthly, and yearly tasks, and do it.
Key Takeaways
---
Knowledge commerce -- the ability to monetize your know-how, passions, and experience -- has never been easier. We are just at the cusp of a huge economic wave which will be driven by knowledge commerce.
Summaries.Com Editor's Comments
---
Another very practical and interesting book this week. Business coach and YouTube guru Graeme Cochrane points out that knowledge commerce is now a very big deal. As the book's title so succinctly states, YOU CAN GET PAID FOR WHAT YOU KNOW. Monetizing your ideas, experiences, and practical know-how is easier today than ever before because there are a wide range of tools now available to do that.
There are two things I really liked about this book. First, the author Graeme Cochrane walks the talk. For more than 10 years now, he has been running a blog and YouTube channel teaching musicians how to record professional-quality music at home on a budget. Today, his business has more than 600,000 subscribers, generates a 7-figure annual revenue stream, and requires less than 5 hours a week to run. You've got to admit that's a pretty impressive way to get paid for what you know.
But secondly, I like the fact Graeme Cochrane details the exact seven-step process for building a successful knowledge commerce business. I think the steps are a good framework to follow, and I like their conciseness. Find your idea. Grow your audience. Build a website as a central gathering point for your content. Craft a great product, and launch it. Automate your systems, especially your marketing. Keep adding fuel to the fire through content marketing. It's all there.
Great book. Everything you need to know to do in order to build your own knowledge income stream around what you know. Enjoy.