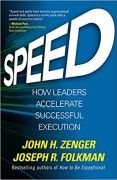 A One-Page Summary Of
Speed
How Leaders Accelerate Successful Execution
The Main Idea
Today, every company and pretty much everyone in business wants to do things faster and better. If you can speed things up, you will spot emerging trends earlier, be the first to market and get much more done every day. Speed matters in business and pretty much everyone wants more of it.
So how exactly can you increase your speed? Based on surveys with more than 75,000 business leaders, there are eight tactics that work: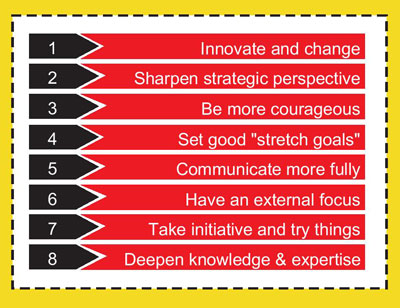 About the Authors
John Zenger is CEO at Zenger Folkman, a leadership development firm. In addition to being a keynote speaker, Jack Zenger is a national columnist for Forbes and Harvard Business Review. He is the author of seven books and is widely considered to be a world expert in the fields of leadership development and organizational behavior. He previously served as president of Provant and has been inducted into the Human Resources Development Hall of Fame. He is a graduate of the University of Southern California, UCLA and Brigham Young University.
Joseph Folkman is a co-founder and president of Zenger Folkman. In addition to being a highly acclaimed keynote speaker, Joseph Folkman is a psychometrician with more than 30 years experience measuring leader performance in some of the world's most prestigious companies. He has worked with AT&T, General Motors, General Mills, Invesco, Wells Fargo, Yale University and many other organizations. His research has been published in Forbes, The Harvard Business Review and elsewhere and he is the author of nine books. Joseph Folkman is a graduate of Brigham Young University.