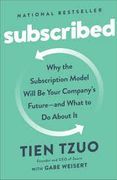 A 5 Minute Overview Of
Subscribed
Why the Subscription Model Will Be Your Company's Future -- And What To Do About It
About the Author
---
Tien Tzuo is CEO and co-founder of Zuora, a billion-dollar cloud-based software provider. He was formerly chief marketing officer and chief strategy officer at Salesforce.Com where he was the eleventh employee hired. Prior to that, he worked for CrossWorlds and as a sales consultant for Oracle. Tien Tzuo is a graduate of Cornell University and the Stanford University Graduate School of Business. He is widely credited with coining the phrase "Subscription Economy".
The Main Idea
---
For hundreds of years, the formula for success in business has been pretty much always the same :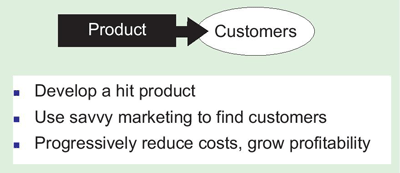 Today, the customer is in the driving seat thanks to digital technologies and networks. To succeed in the marketplace of today, the formula has become: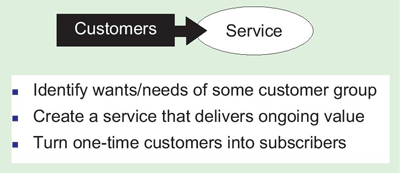 To excel today, it's better to turn your product into a service which delivers the outcomes customers value. Replace one-off product sales with ongoing subscriptions which offer customers access to the outcomes they value the most. That's the essence of the "Subscription Economy".