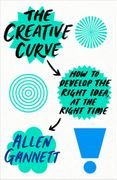 A 5 Minute Overview Of
The Creative Curve
How to Develop the Right Idea at the Right Time
About the Author
---
Allen Gannett is the founder and CEO of TrackMaven, a marketing data and intelligence consulting firm. TrackMaven focuses on marketing analytics and aims to help brands evaluate the effectiveness of their social, content and digital advertising. TrackMaven's customers include General Electric, Microsoft, Marriott, Fidelity and several other Fortune 500 companies. He is also an online contributor for Fast Company and an early-stage technology investor through Acceleprise Ventures. Allen Gannett is a graduate of the George Washington University.
The Main Idea
---
The key to creative success is to come up with something which hits the sweet spot on "The Creative Curve" – an idea which is familiar enough that people intuitively know what it is and yet which also has an undeniably novel twist. To hit that sweet spot, all of history's greatest creative geniuses have systematically applied the same four laws: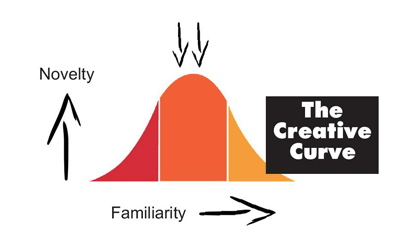 They relentlessly consume to plant the seeds.
They start imitating so they learn the constraints.
They build communities of collaborators.
They systematically iterate until they come up with something new which is just the right blend of familiarity and novelty.

When you're innovating, don't generate totally radical ideas which nobody gets. Follow the process. Apply the four laws.