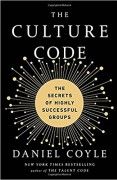 A 5 Minute Overview Of
The Culture Code
The Secrets of Highly Successful Groups
About the Author
---
Daniel Coyle is a bestselling author and a consultant to the Cleveland Indians. He is the author of The Talent Code, The Secret Race and several other books. He is also a contributing editor to Outside Magazine. Daniel Coyle serves as a writer/consultant for ESPN's Enhanced documentary series. He is a graduate of Northwestern University and the University of Notre Dame.
The Main Idea
---
What do some teams excel while most struggle to gel and be productive?
It always comes down to the group culture that prevails within the team. Top-performing teams have top-performing cultures. An exhaustive four-year study of hundreds of high performance teams showed quite definitively great cultures are in fact created by three specific skills: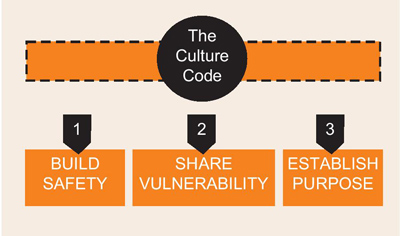 If you want to build a great team from the bottom up, make everyone feels like they genuinely belong (Build safety), take mutual risks to drive trust and cooperation (Share vulnerability) and tell highly engaging narratives around your shared goals and values (Establish purpose).