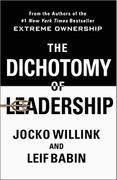 A 5 Minute Overview Of
The Dichotomy of Leadership
Balancing the Challenges of Extreme Ownership
About the Authors
---
Jocko Willink and LEIF BABIN served as U.S. Navy SEAL officers in the Naval Special Warfare Task Unit. This unit was the most highly decorated special operations unit of the Iraq War. After leaving the Navy, Babin and Willink formed Echelon Front, a leadership training company which takes their military experiences and uses that to teach businesspeople how to build, train and lead high performance teams. Willink and Babin are the authors of Extreme Ownership which was a New York Times bestseller. Jocko Willink is also the author of Discipline Equals Freedom, Way of the Warrior Kid and Marc's Mission. Jocko Willink is a graduate of the University of San Diego. Leif Babin graduated from the United States Naval Academy.
Leif Babin undefined
The Main Idea
---
Leadership is always a balancing act.
Great leaders know when to lead out and when to be good followers instead. They also sense when to aggressively maneuver and when it's better to pause and let things sink in. Great leaders take ownership of results without becoming too extreme.
Specifically, to become a great leader you've got to learn how to balance the big three dichotomies which leaders face all the time: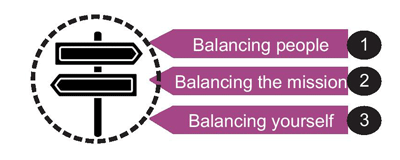 To become a better leader, find and maintain the right balance.