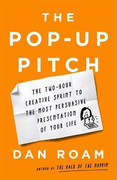 A 5 Minute Overview Of
The Pop-Up Pitch
The Two-Hour Creative Sprint to the Most Persuasive Presentation of Your Life
About the Author
---
Dan Roam is a creative director and visual storyteller. He is president of his own consulting company, Digital Roam Inc. He is the author of four bestsellers including The Back of the Napkin, Draw to Win, and Show and Tell. His books have been used by leaders at companies like Microsoft, eBay, General Electric, Google, Wal-Mart and others to solve problems using visual thinking. Dan Roam has been featured on CNN, MSNBC, ABC News, Fox News, and NPR. Dan Roam is a graduate of the University of California, Santa Cruz.
The Main Idea
---
Imagine you get assigned to give a presentation tomorrow to your boss's boss, the board of directors, and a group of investors. Don't panic. With just two hours of preparation, you can use the "Pop-Up Pitch" template and algorithm to create the best presentation of your career.

The pop-up pitch algorithm is:
2-Hours Prep
Take one hour to draw, write, and think through some simple pictures which will breathe life into what you want to say.
10-Page Template
Use the pop-up pitch storyline to put together a ten-page pitch which encapsulates your ideas in an engaging story.
7-Minute Presentation
Give a 7-minute presentation that is bold and dynamic, not the same as everyone else meaning bland and boring.
Inspired Action
Motivate people to take action on what you're talking about, and to move forward. Inspire people to act.
The Pop-Up Pitch Algorithm
---
2-Hours Prep. To prepare for your presentation, use the first hour to brainstorm your best ideas, concepts, and stories. The best way to do this is in visual format using a tool called the "Visual Decoder". Coax your best mental images into focus in the first hour.
10-Page Template. In the second hour of prep, use the ten-page "Ultimate Story Template" to craft a persuasive presentation. This is a universal story template, loosely based on the hero's journey, which will deliver an optimistic, forward-looking presentation. Follow this template to come up with a presentation that is creative, original, and above all persuasive.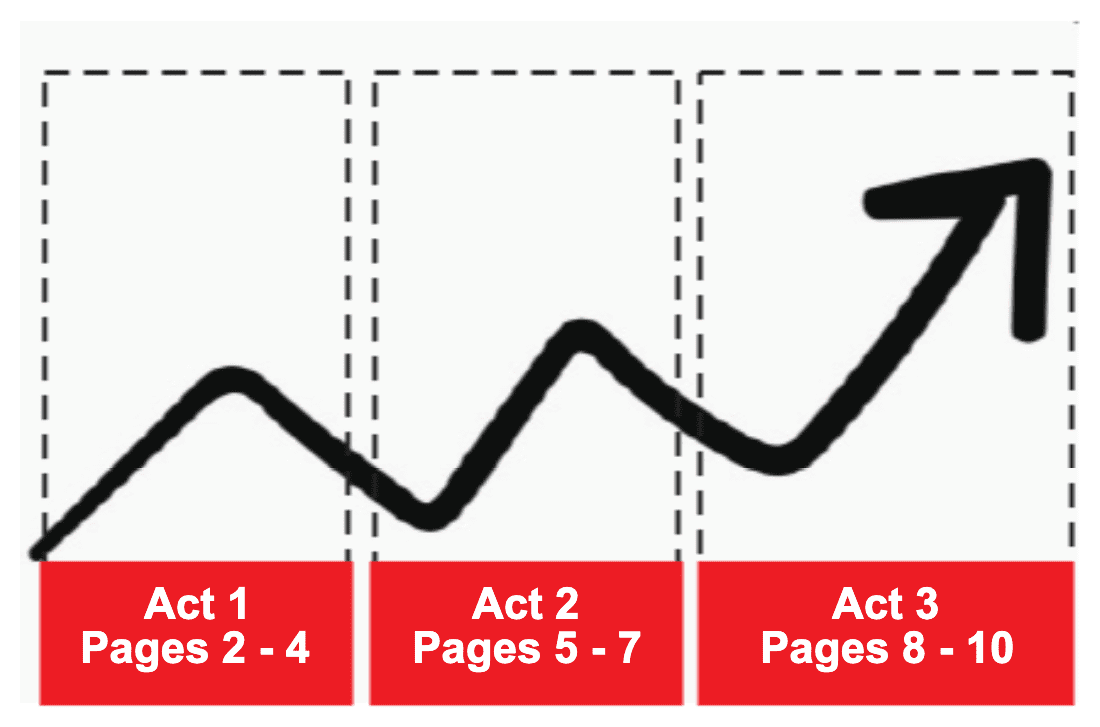 7-Minute Presentation. Once you've created your pop-up pitch, all you then need to do is practice and polish. Run your pop-up presentation by a couple of colleagues, and see how it flows. If they enjoy hearing it and you enjoy telling it, you've got a winner. If not, find another two hours and a couple of sheets of paper to try again.
Key Takeaways
---
The best presentation style is not to do a hard sell. Instead, tell people a story. Extend your hand, and wait for them to step forward. Make them the hero of your story, using positive persuasion.
You don't need an enormous investment of time to come up with a great story. Use the template, and within two hours you'll be good to go. Develop a positively persuasive pitch.
Summaries.Com Editor's Comments
---
This book rates pretty highly as one of my personal favorites. Visual storyteller Dan Roam has come up with a masterpiece here. I loved the story of how this book came about. Dan was in Thailand, and he had the unexpected opportunity to pitch one of Thailand's biggest banks on the idea of opening a new low-cost digital-only banking option. Since this was completely unplanned, Dan only had one night to get ready to make the pitch. Dan then realized he could use a 10-step road map for pitching complex ideas he'd be refining for years as his presentation outline.
Working with a local colleague who could tell him the lay of the land, they drafted up one sentence for each step of the journey, and constructed a simple yet engaging business story, which focused on the bank's opportunity. Within two hours, the story had come together, along with a ten-page PowerPoint presentation, which Dan and his colleague used the next day. It was only then they realized the bank's chairman wanted an outsider to pitch this idea, so the chairman could make the case for dramatic innovation at the bank in a nonthreatening way. If the other directors didn't like the idea, nobody's banking career would be damaged.
How did the presentation go? It was a huge success, so much so that two years later, Dan Roam is still doing consulting work with the Thai Bank. Even better, Dan realized that he'd developed a universal pop-up pitch, a simple template that can be used to tell the story you want to tell in any business situation, quickly and concisely. 2 hours prep, a ten-page template, generating a bold and engaging 7-minute presentation which uses the same approach as some of history's most successful movies. Brilliant. I hope you will find great success in using the ideas in this book.