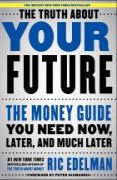 A One-Page Summary Of
The Truth About Your Future
The Money Guide You Need Now, Later, and Much Later
The Main Idea
Traditional financial planning for retirement is broken. It was always based on accurately understanding what the future will look like so you could prepare for it.
It's now clear the future will be radically different. Why? Exponential technologies – innovations which advance at rates of exponential growth – are rapidly working their way through every industry that exists. Those same exponential technologies will affect every aspect of your life in the future, including what you will do when you retire.
Therefore, to improve your retirement planning, you have to factor in the impact of exponential technologies. Or in other words, you now have to develop an Exponential Retirement Plan.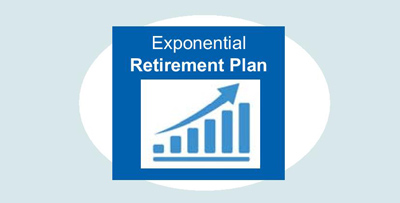 A robust and workable Exponential Retirement Plan will logically need to have four elements: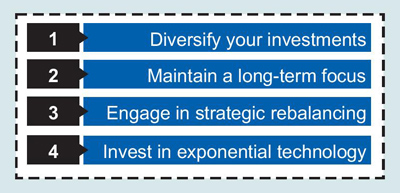 About the Author
Ric Edelman is one of America's most recognized financial advisors. He is also a radio and TV show host and financial educator. Ric Edelman's nationally syndicated radio show has been on air for 25 years and his television series The Truth About Money airs on public television stations across the United States and Asia. He is the author of several books on personal finance including Rescue Your Money, The Truth About Money and The Truth About Retirement Plans and IRAs. Forbes magazine named Ric Edelman as one of the country's Top 10 Wealth Advisors in 2016. He taught personal finance at Georgetown University for nine years and is a graduate of Rowan University and Singularity University.