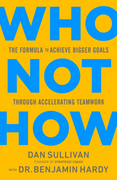 A 5 Minute Overview Of
Who Not How
The Formula to Achieve Bigger Goals Through Accelerating Teamwork
About the Authors
---
Dan Sullivan is a speaker, consultant, strategic planner, and coach. He is a co-founder of Strategic Coach, an entrepreneurial coaching program. He is the author of more than 50 publications including The Great Crossover, How the Best Get Better, and Creative Destruction. Dan Sullivan is a graduate of St. Johns College.
Benjamin Hardy is an organizational psychologist. He is the author of the bestsellers Willpower Doesn't Work and Personality Isn't Permanent. His blogs are read by more than 100 million people and have been featured on CNBC, Forbes, Fortune, Big Think, and elsewhere. From 2015 - 2018, Dr. Hardy was the #1 writer on Medium.. Dr. Hardy is the founder of Slipstream Time Hacking, a business consulting and training company. He is a graduate of Clemson University and Brigham Young University.
The Main Idea
---
Entrepreneurs ask the wrong question all the time. In thinking about a new project, they will ask: "How do we do this?" Instead, they should be asking, "Who can we get to do this for us?" If you think that way, all kinds of interesting ideas and collaborations become feasible.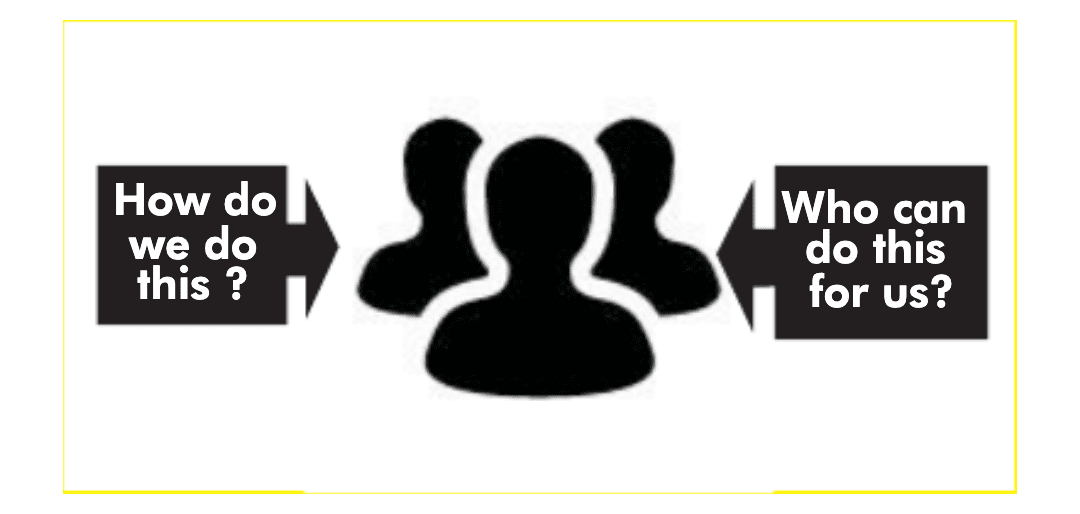 To really succeed and reach a higher level of performance, you have to shift from a How-mentality to a Who-mentality. By focusing on who you work with rather than trying to do everything yourself, you'll find your levels of achievement will rise at the same time as you get dramatically more freedom. It's a win-win situation.
When you're thinking about a new project, or how to take your current project to the next level, think "Who Not How". Just this simple change of mindset can and will be a game changer.
The Formula to Achieve Bigger Goals
---
1. Benefit #1 — More Time. When you're no longer trying to figure out how to cram more tasks in to your day, you'll have more time to spend on what you're good at, and less time to spend on what you're marginal on. Who Not How can give you more time.
2. Benefit #2 — More Money. When you start enlisting other "Whos" to work towards your goals, you'll be less distracted, and spend less time on nonproductive activities. The end result is you'll have more to apply to what you're good at, and which makes you money.
3. Benefit #3 — Better Relationships. Once you start delegating, collaborating, and using more strategic partners, you'll often find mentors to work with who will help you get to the next level. You'll feel more confident because you'll know that you're working with more capable people. World-class collaborators can take you, your products, and your services to places you could never previously imagine.
4. Benefit #4 — Greater Sense of Purpose. When you're no longer bogged down doing stuff you're not that good at, you can apply more time, energy, and resources to making an impact as you see fit. You can imagine new goals and make them happen, because you'll have more confidence and bigger vision. You can pursue your dreams, not spin your wheels.
Key Takeaways
---
To excel and reach a higher level of performance, replace asking "How can we do this?" with the question "Who can we get to do this for us?"
Master the process of asking "Who Not How?" and you can 10X or 100X your results. Who Not How is the answer.
Summaries.Com Editor's Comments
---
OK, I admit it. I often get enthusiastic about a new idea, and spend all my time figuring out how I'm going to get it done. Strategic planner Dan Sullivan and organizational psychologist Benjamin Hardy point out this is the wrong question. A much more productive line of thought, whenever you get a new idea, is to pause and ask "Who can I get to do this for me?"
When you think that way, it's quite liberating. Instead of growing your own To-Do list, you start thinking about partnerships and strategic alliances. You start thinking about all the best ways you can take advantage of the skills and competencies of others to get good things done. You start coming up with a version of your future which is expansive, not time limited.
Great book. Loved it. It made me reconsider my ways as an entrepreneur. I'm going to ask "Who?" a lot more in the future. Are you with me?