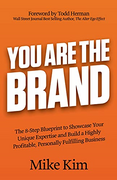 A 5 Minute Overview Of
You Are The Brand
The 8-Step Blueprint to Showcase Your Unique Expertise and Build a Highly Profitable, Personally Fulfilling Business
About the Author
---
Mike Kim is a marketing strategist and keynote speaker. He specializes in personal branding, product launches, and copywriting. He has served as a consultant to highly successful authors like John Maxwell and Donald Miller, and organizations like Catalyst. He worked for several years as the chief marketing officer for MEK Review, an educational/academic company serving more than 1,500 students. Mike Kim is a graduate of Rutgers University, and is the host of the award-winning, The Brand You podcast.
The Main Idea
---
Whether you're in business for yourself, or working for a company, you need a personal brand which showcases the value you provide. Everyone needs a powerful and distinctive personal brand.
So how do you build a great personal brand? The Brand You Blueprint has eight steps: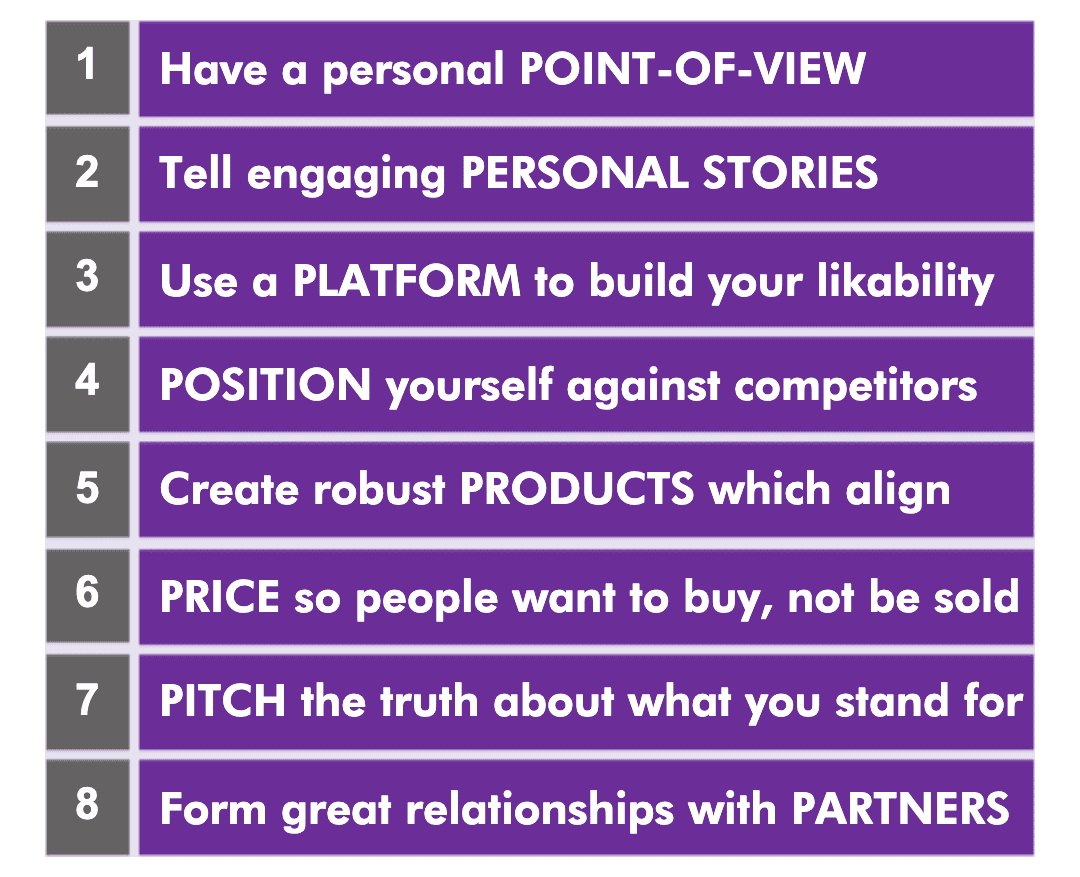 The 8-Step Blueprint
---
Why build a personal brand? There's nothing finer than building a business or a career around what you believe and stand for. Achieving this will inject energy and passion into everything you do. It's worth it.
Step #1 — Have a personal point-of-view. You have to build your brand on a clear point-of-view which cuts through the background noise. The only way to have that is to live and act from your core beliefs. Clarify exactly what you stand for first.
Step #2 — Tell engaging personal stories. Personal stories give context to who you are, and bring to life what you can do for people. Be ready to tell three stories at the drop of a hat: (1) Your founder story; (2) Your business story; and (3) Your customer story.
Step #3 — Use a platform to build your likability. You need a platform for your brand to stand on. Choose whether you're going to build a great blog, a world-class podcast, an engaging social media channel, or whatever. Excel at the platform of your choice.
Step #4 — Position yourself against competitors. Positioning is where you sit relative to your competitors. Make smart moves to differentiate yourself. Do that well and you open up new markets and future opportunities.
Step #5 — Create robust products which align. Don't create products nobody wants. Validate what the market wants first, and then create products which align with your brand. This is the better way to move forward.
Step #6 — Price so people want to buy, not be sold. When you're clear on your positioning and your products, you can then set prices which show you're a professional. Set fees at levels that build your brand.
Step #7 — Pitch the truth about what you stand for. Never forget people love to buy, but hate to be sold. Learn how to pitch your offerings in ways which build rather than dilute your brand.
Step #8 — Form great relationships with partners. The better the job you do in building your personal brand, the more you will attract high-quality partners. Build strategic partnerships which skyrocket your brand.
Key Takeaways
---
Everyone needs a powerful and distinctive personal brand. It will showcase the value you provide.
There nothing finer than living your message, loving your work, and leaving a legacy. A personal brand helps you achieve all that, and more.
Summaries.Com Editor's Comments
---
In YOU ARE THE BRAND by marketing strategist and personal branding guru Mike Kim, he says something quite profound: "Marketing isn't about closing a sale; it's about opening a relationship". All too often, many marketing focused business books dwell exclusively on how to get people to sign on the dotted line. This book suggests every sale is an opportunity to build your brand, and that you should take full advantage of it.
I enjoyed reading this book because it reminded me of the importance of personal brands. The 8-step blueprint to brand building is logical and well put together. It also emphasizes this is something that requires a long-term focus. Marie Kondo is the perfect illustration of this. Her bestseller THE LIFE-CHANGING MAGIC OF TIDYING UP was published in 2010, but it wasn't until 2019 that her breakthrough success happened with her hit TV series on Netflix. Personal brands are like that. They take years to grow, and require genuine staying power.
The great thing is a good brand, personal or corporate, can be like a rocket ship. It can propel your career or your business to the stratosphere. As Mike Kim notes: "Live your message, love your work, leave your mark on the world. Remember, you are the brand." Powerful stuff. Brands work. Build them, and use them to your advantage. Live long and prosper.