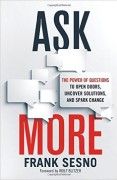 A 5 Minute Overview Of
Ask More
The Power of Questions to Open Doors, Uncover Solutions, and Spark Change
About the Author
---
Frank Sesno is director of the School of Media and Public Affairs at The George Washington University. He was previously an award-winning journalist, White House correspondent and talk show host on CNN. He is also an experienced moderator and appears regularly on many other media shows. He has interviewed five U.S. presidents as well as other influential world figures including Bill Gates, Benjamin Netanyahu, Hillary Clinton and Colin Powell. Frank Sesno created PlanetForward.org which brings students and experts together to examine new and interesting sustainable inventions. He is a graduate of George Washington University and Middlebury College.
The Main Idea
---
It's amazing what you can find out when you ask the right question. Good questions can help you connect with important people, establish your credentials and come up with the right plan for moving forward.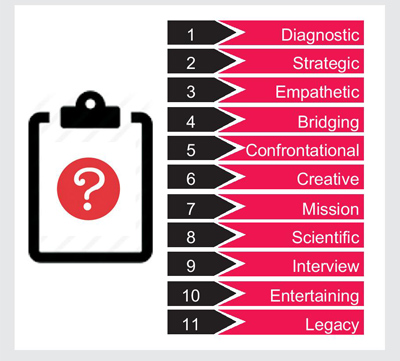 To really understand what you can get when you ask for it, you first need to know there are in fact eleven different types of questions you can ask. If you understand these categories, you can then maximize your results by asking the right question at the right time and in the right setting.
Some of the most successful people on the planet are famous for asking lots of questions and then acting on what they learn. This is not a coincidence. To get more and achieve more, get into the habit of asking more questions.