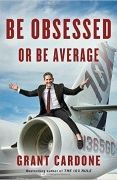 A 5 Minute Overview Of
Be Obsessed or Be Average
About the Author
---
Grant Cardone is an entrepreneur, speaker, motivator and online sales training expert. He is the founder and CEO of four companies which generate almost $100 million in annual sales revenue. He is also the author of several books including The 10X Rule and Sell or Be Sold. He currently writes articles for Entrepreneur.com, BusinessInsider, WellsFargo, AmexForum and GCTV.com. Grant Cardone is a graduate of Cardone University and McNeese State University
The Main Idea
---
To achieve anything great, you've got to be completely and unashamedly obsessed with whatever you're doing. Give yourself permission to be obsessed and harness it for good.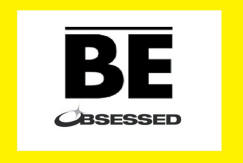 Being average and playing safe just doesn't cut it today. You really need to be obsessed about chasing your big dreams and refuse to settle for anything less. Only if you do that can you join the ranks of the industry builders, the game changers, the disruptors and the greatest talents in your field.
Obsession is an absolutely critical component of success. It's more important than strategy, timing or competition. Being obsessed is the only way you will ever be able to put your own dent in the universe. Be obsessed.