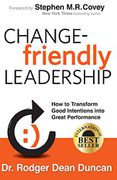 A 5 Minute Overview Of
Change Friendly Leadership
How to Transform Good Intentions into Great Performance
About the Author
---
Rodger Dean Duncan is the founder of his own consulting practice focusing on leadership and performance improvement. He is a graduate of Purdue University and was formerly a reporter with The Salt Lake Tribune, The Fort Worth Star-Telegram and The Dallas Daily Herald. He was also head of communications for Campbell Soup Company and vice president of a global energy firm. Dr. Duncan has consulted with cabinet officers in two White House administrations as well as the senior leaders of many of the world's best companies spanning more than a dozen industries.
The Main Idea
---
There's no question making change happen in any organization is hard work. Why is that? When you drill down, you'll find change almost always takes people out of their comfort zones and that produces stress — and it's usually stress that makes people resist rather than the actual change itself. To make change stick, you have to accommodate people's feelings — their heads, their hearts and their aspirations — as you bring about the change that's required.
In simple and direct terms, to make change happen you've got to become a change-friendly leader, irrespective of where you sit on the organizational chart. To be a change-friendly leader, three building blocks are required:
You need to have the right change-friendly mindset built around solid people-centered principles.
You must build a good foundation for change by being think-friendly, talk-friendly, trust-friendly and team-friendly.
You need to apply a simple yet robust process to make real change happen.
Sections in this Books
---
1. Have the right mindset for change. Change really is a big deal for most people. To make any change initiative you undertake a success, you'll need to work hard to accommodate the heads, hearts, and hopes of your people. Doing this requires that you have the right mindset yourself based on five guiding principles.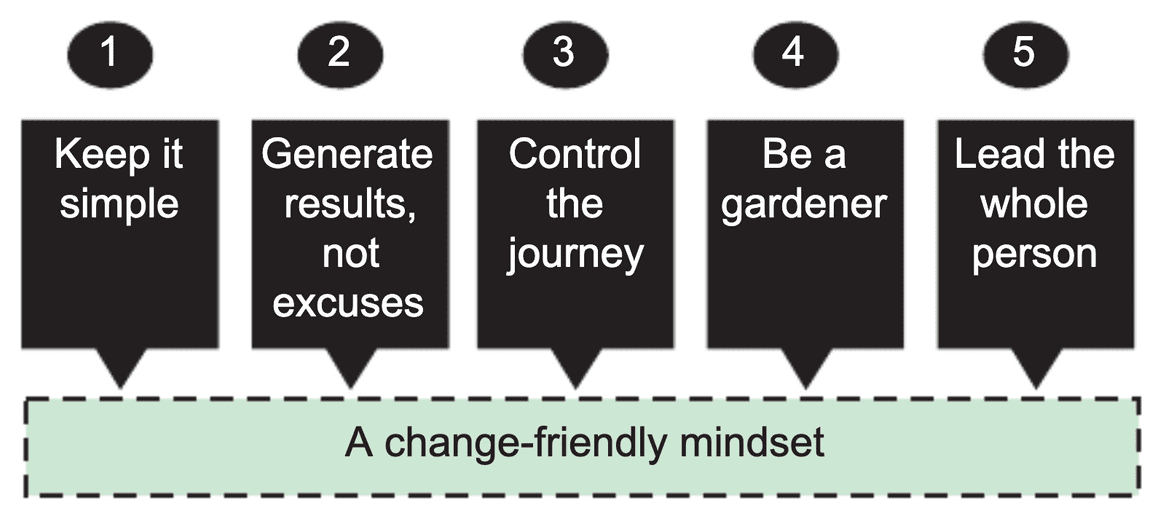 2. Build a good foundation for change. To successfully bring about change, you have to focus more on behaviors and relationships and less on titles and stature. The foundation is you need the power of Four Ts: Think-Friendly, Talk-Friendly, Trust-Friendly and Team-Friendly. Together, the Four Ts form a solid foundation for change.

3. Use the right process to bring about change. When change is needed, most people prefer a straightforward path rather than a complex and unwieldy process. Most of the time, simplicity works and can be the real key to making breakthroughs. Effective change really only ever happens when you effectively address the underlying human dynamics of what's involved.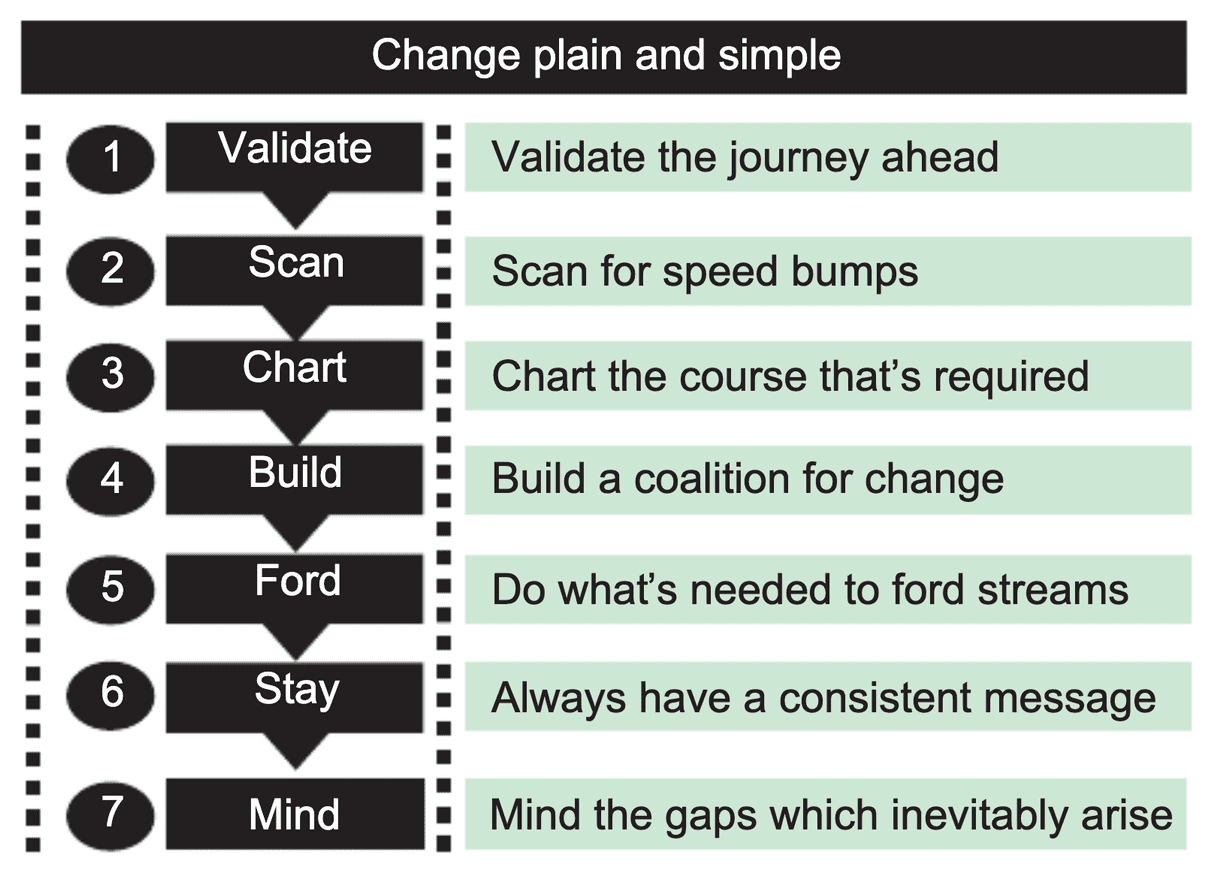 The seven change-friendly steps are: