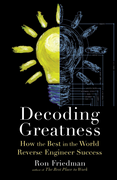 A 5 Minute Overview Of
Decoding Greatness
How the Best in the World Reverse Engineer Success
About the Author
---
Ron Friedman is a social psychologist, keynote speaker, performance consultant, and the founder of ignite80, an educational training company. His first book, The Best Place to Work, was named by Inc. Magazine as the business book of the year in 2014. His articles have been published in the Harvard Business Review, Psychology Today, Fast Company, Forbes and elsewhere. Ron Friedman consults with many leading commercial brands, as well as political leaders, and managers of non-profits. He previously worked for an advertising company, and as assistant professor of psychology at Hobart and William Smith Colleges. He is a graduate of the University of Rochester.
The Main Idea
---
To be highly successful in any field, you don't have to be a genius. Nor do you have to be enormously talented, or even put in the legendary 10,000 hours of practice. Instead, you need a repeatable system that works, and the best system of all is to identify great examples in your field, work backwards to figure out how they were created, and then make your own version which puts your unique spin on that proven formula. Build on what is already working, and add in your own flair.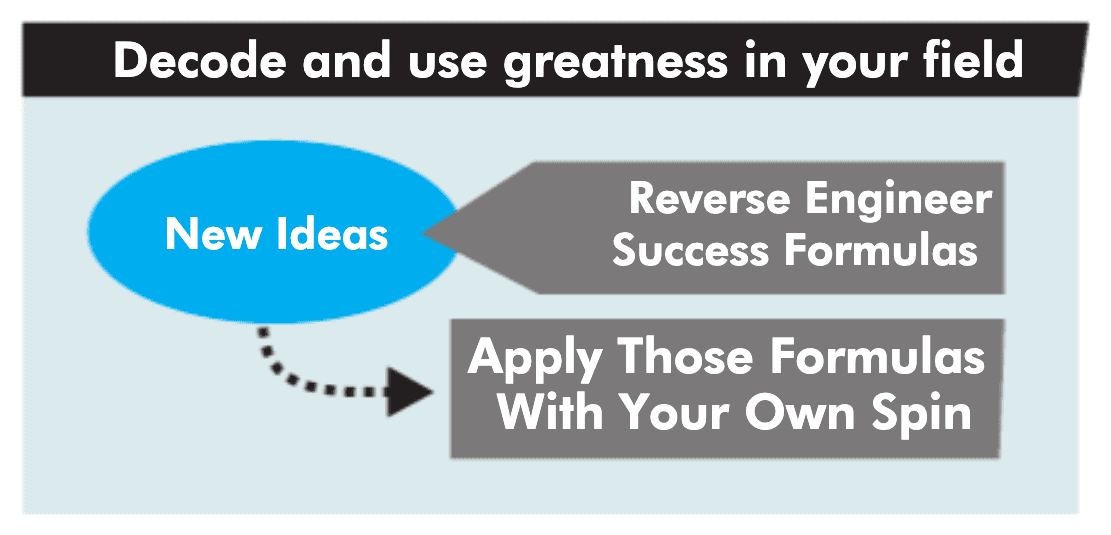 Reverse engineer what the best in your industry presently do well, learn how to replicate their performance, and then add your own unique tweaks. That's the best way to spark your creativity, and develop an inventive, winning idea which is uniquely your own. It's also the way you can evolve your work, and move your entire industry into new and exciting directions if you're lucky.
Work backward to move forwards. Decode greatness, and then add your own spin. It's a proven winning formula.
Decode and Use Greatness in Your Field
---
1. Reverse engineer success formulas. The first step in becoming a standout performer in your own right is to study and analyze what the top performers in your field are currently doing well. Reverse engineer what they do. Not only will this unlock hidden insights, it will also signpost the new skills you need to acquire, and spark your own creativity.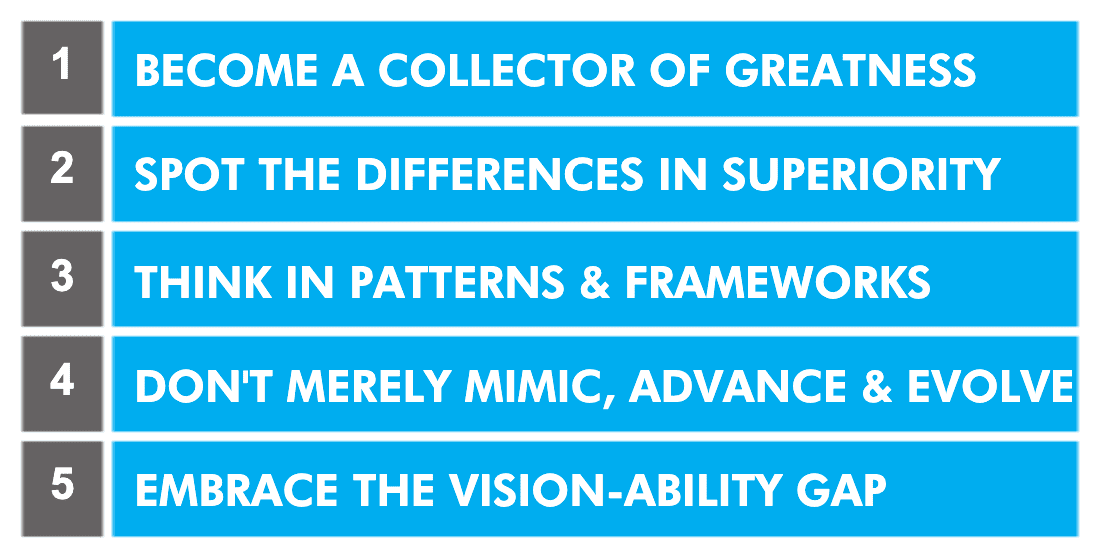 2. Apply those formulas with your own spin. Once you've reverse engineered excellence in your field, you can then set about transforming that knowledge into mastery. This will be quite intimidating at first because of the gap between what you can do and what you need to do, but there are savvy evidence-based ways to bridge that gap. Elevate your skills, and produce great work.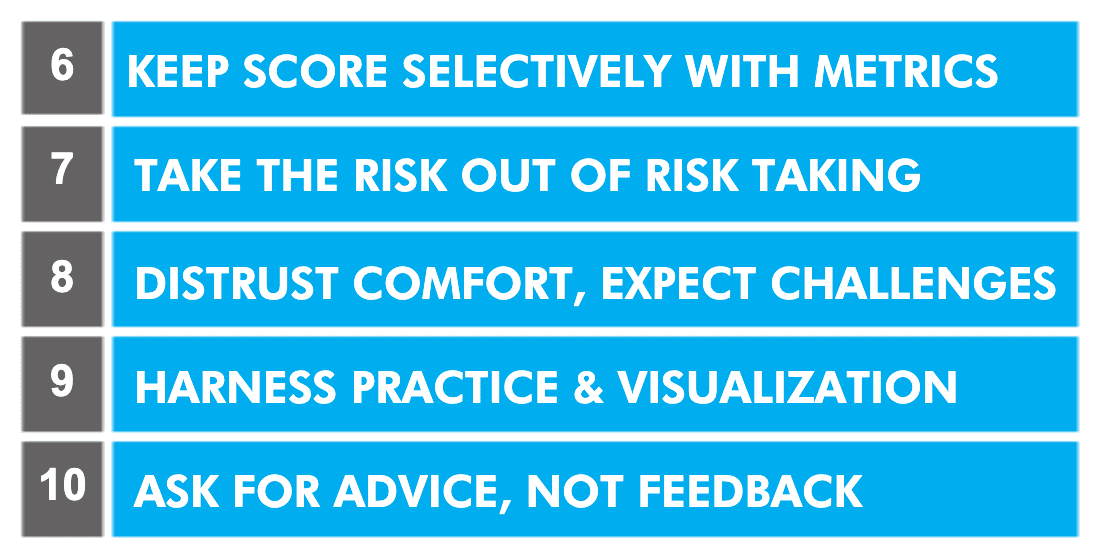 Key Takeaways
---
Work backwards to move forwards. Reverse engineer the best to decode greatness, and then add in your own tweaks and ideas.
People don't like too much novelty. Build on what is already working, but add in your own flair. Adopt, master, and then evolve.
Summaries.Com Editor's Comments
---
My first reaction in reading this book was: "Wow!" Performance guru Ron Friedman hits the ball out of the park with this one. I thought the key points he made were right on the money, and the stories he included were highly engaging. No, I'm not a card carrying member of his fan club, but this is a very well thought out book.
The basic premise is that reverse engineering always has worked, and will always continue to work as a source of great ideas. Study the masters in your field, copy what they do until you understand what they're actually doing in detail, and then launch your own version incorporating your unique twists and variations on their ideas. Very savvy, and when you think about it, that's exactly the way Silicon Valley works. They look backwards to move forwards intelligently.
Definite thumbs up for Decoding Greatness. It articulates the essence of real-world business creativity. Like Ron Friedman says, "Never before has that mind-set been more pivotal than it is today. We live in an age of unparalleled creative abundance The ingredients are readily available. It's time to see what you can really do."