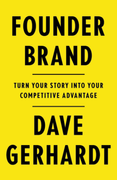 A 5 Minute Overview Of
Founder Brand
Turn Your Story into Your Competitive Advantage
About the Author
---
Dave Gerhardt is the founder of DGMG, a marketing education and consulting firm for high growth B2B startups. He also serves as a marketing advisor to several firms, and is a guest lecturer at Harvard Business School. He formerly served as Chief Brand Officer and VP of Marketing for Drift, a conversational marketing firm, as a Marketing Manager for HubSpot, as Account Management Lead for Privy, and as Product Marketing Manager for Constant Contact.
The Main Idea
---
The goal of marketing is to make sales easier. Good marketing always builds awareness, trust, and credibility. One of the best and most effective strategies for achieving those aims is to build an engaging brand for your company's founder — a memorable "Founder Brand".
Growing a Founder Brand puts a face to your business, which is helpful because people want to buy from people they relate to and like, not from faceless corporations. There are three levels to growing a successful Founder Brand:
Sections in this Books
---
1. Why you need a Founder Brand. Product features are great, but telling the founder's story is an indispensable way to cut through the noise, and build trust and credibility with potential customers. Never forget that ultimately, people like to buy from people. A Founder Brand puts a face to your business.
2. Building a Founder Brand — Level 1 — Master the art of storytelling. To start building a memorable and engaging Founder Brand, commit to becoming a master storyteller. There's an art to this. Learn how to develop and then refine the way you tell your story so it draws people in.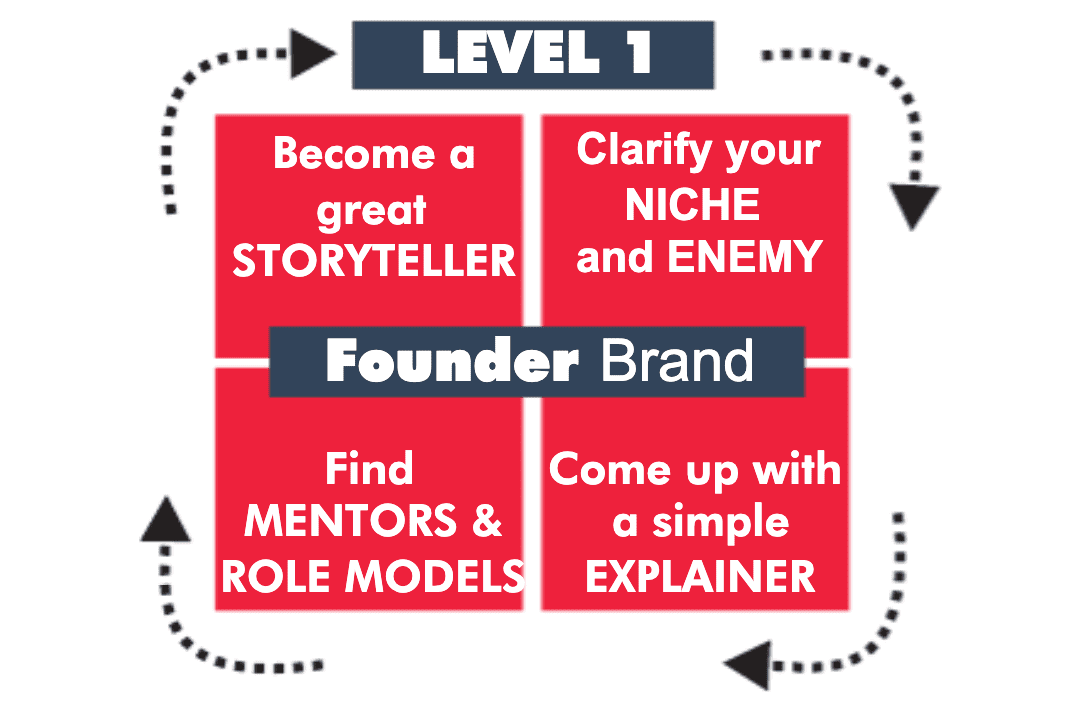 3. Building a Founder Brand — Level 2 — Become a publisher. Once you become a storyteller, you next become a social media publisher. You find interesting things to say, and create opportunities to go out and tell your story.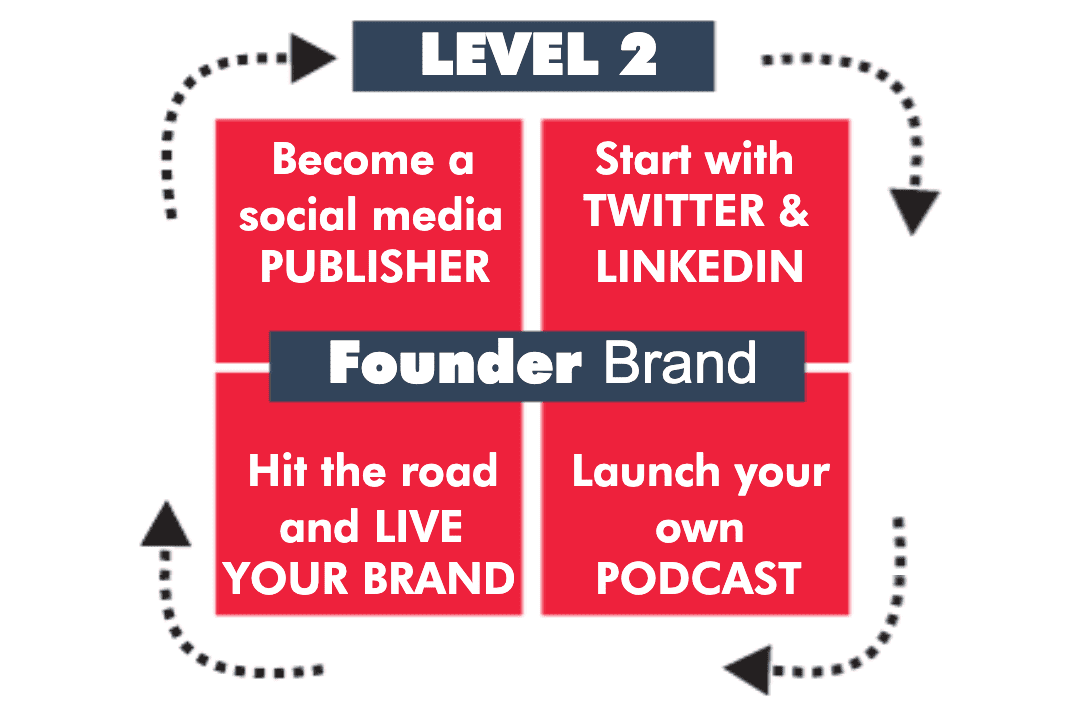 4. Building a Founder Brand — Level 3 — Master the feedback loop. Once you are established as a publisher, you then focus on your metrics, and mastering the feedback loop. If you can do this well, your customers will tell you how to grow. Figure out which metrics matter for you.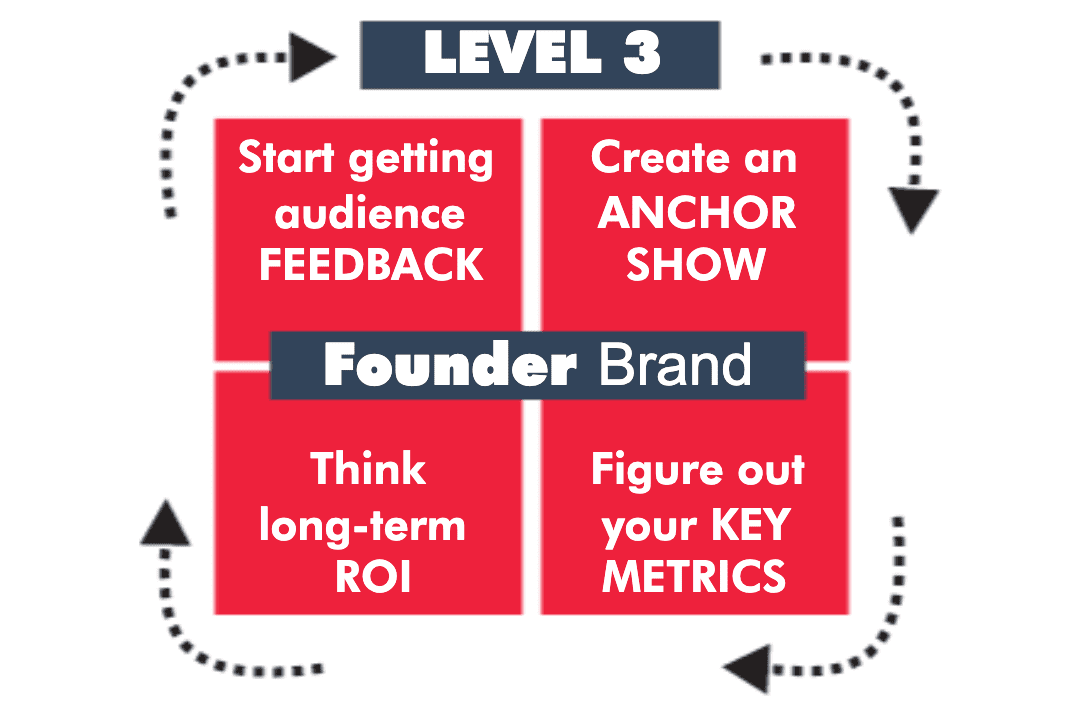 Key Takeaways
---
The clearest path in marketing is to start with your founder. Building a "founder brand" can be a huge competitive advantage.
Today, people want to buy from people, not faceless corporations. A "founder brand" gives your marketing efforts superpowers.
Summaries.Com Editor's Comments
---
Another great book this week. Loved reading FOUNDER'S BRAND, written by marketing guru Dave Gerhardt. He describes how having the founder of the company tell their back story and building their personal brand can be a great marketing asset. Doing this humanizes the company, and puts a face to it. That can be a real asset when you're trying to stand out from competitors and get traction. As he says, "A founder with a brand gives your marketing efforts superpowers".
I think he's right. Tesla has been able to become the world's most valuable car company without spending a cent on advertising because founder Elon Musk has such a powerful brand. Everyone knows his story, and either love him or hate him — there's no middle ground. And like they always say, there's no money in the middle. You've got to attract the superfans and the haters, and building a Founder's Brand does that extremely well.
The other point I really got from the book is in today's world, every founder can and should be a social media publisher. There are just so many ways to do that it can be a bit overwhelming, but Dave Gerhardt has a simple approach. Start with Twitter and LinkedIn. Launch a podcast. Respond personally to all the feedback you get, and learn from it how to do more in the future. Build your brand, and take your company to the next level. Sounds great. Loads of practical ideas here.