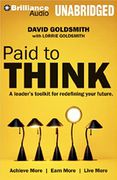 A 5 Minute Overview Of
Lean Customer Development
Building Products Your Customers Will Buy
About the Author
---
Cindy Alvarez is Director of User Experience at Yammer, inc., a company acquired by Microsoft in 2012. She mentors a team of designers, researchers and copywriters who use fast, experiment driven techniques in their work. She is also a Faculty Advisor at Alchemist Accelerator where she mentors business startups. She was previously with KISSmetrics, Lean LaunchPad, Yodlee and Loomia. She is a graduate of Harvard University.
The Main Idea
---
Most companies get busy developing new products and then sit down and try to figure out how to market what they have. Sometimes, this can lead to a situation where you end up with a solution looking for a problem to solve.
A better approach — the "Lean Customer Development" approach — is to learn what your customers need and then use that knowledge to build and deliver what they're willing to pay for.

So how do you achieve that? Lean Customer Development basically consists of five steps: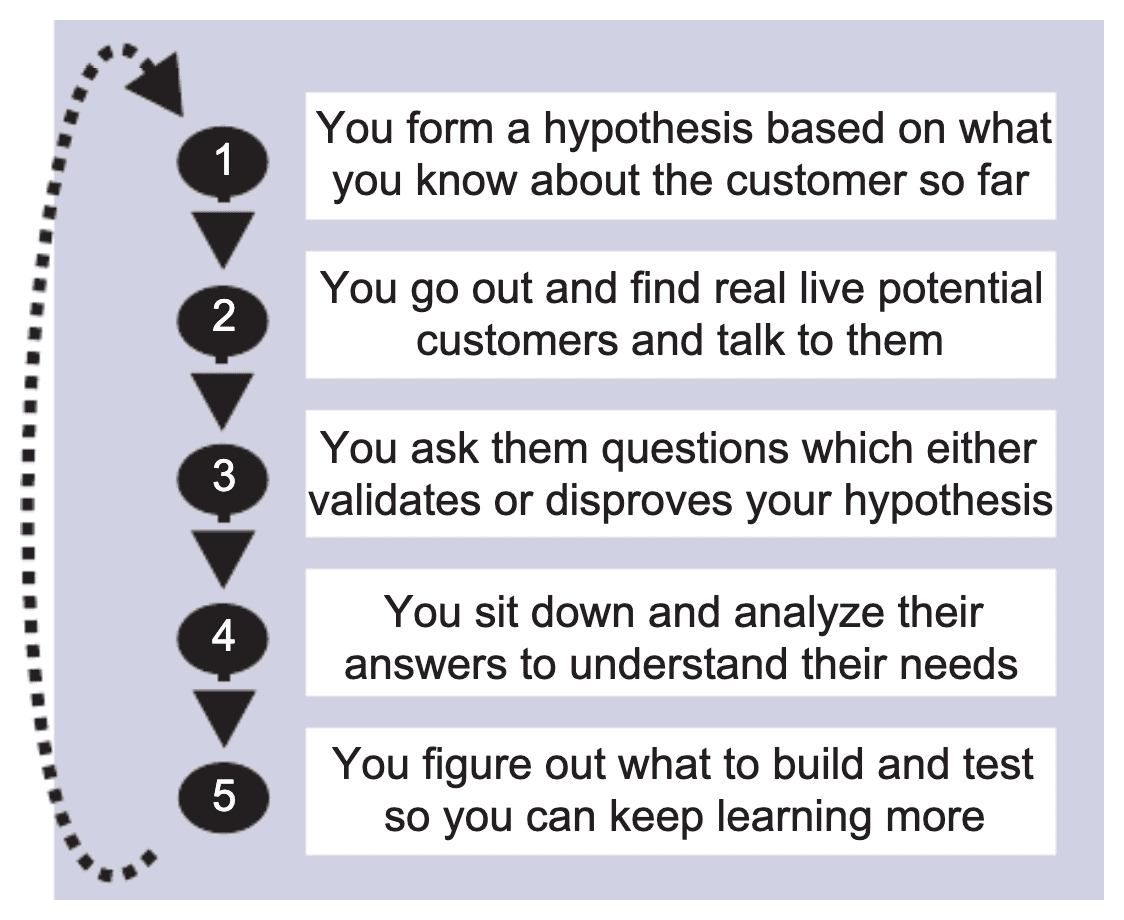 Sections in this Books
---
1. Form a hypothesis. Everything you do in customer development is centered squarely on testing a hypothesis or hypotheses about what customers are thinking and doing. You start by identifying your assumptions, by articulating your initial hypothesis and by figuring out what type of customer you want to serve. This shouldn't take long but few teams remember to do it.
2. Find potential customers to talk to. Once you have your hypothesis, it's time to start looking for customers to talk to so you can validate your hypothesis. Obviously, the more people you talk to, the better. Start out by looking for those who have the potential to become your most passionate customers in the future — your "earlyvangelists."
3. Ask those customers-in-waiting the right questions. It's easy to over prepare for customer interviews and to have pages of questions to ask. In practice, you'll generate as much feedback as you will ever need by asking five basic questions. Start with those and then add one or two custom questions if necessary.
4. Make sense of their answers. Your interviews give you the raw material for validating (or invalidating) your hypothesis. Look and listen for clues the customer confirms there is a problem, has tried to solve it already but the existing solutions don't hit the mark. After 10 or so interviews, there should be some useful patterns emerging. Stop interviewing when you stop hearing things that surprise you.
5. Figure out what to build in order to keep learning. Once you validate your hypothesis, you then build a minimum viable product (MVP) so you can keep learning what customers want. Get that MVP into the hands of potential customers and see how they actually use it. Based on your MVP experience, you then have a much better idea of what features need to go into the full-strength product or service and which do not. Keep talking to your customers and using their ideas.