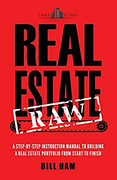 A 5 Minute Overview Of
Real Estate Raw
A Step-By-Step Instruction Manual to Building a Real Estate Portfolio
About the Author
---
Bill Ham is the chief operating officer and owner/operator of Broadwell Property Group. He is also the founder of Real Estate Raw, a multifamily real estate training company. He worked previously as senior manager for Phoenix Residential Management, and as managing member for the Phoenix Residential Group. He is a qualified corporate jet pilot, with more than 1,500 hours of flight time. Bill Ham is the author of The Art of Master Lease Options, and Getting Started in Multifamily.Heisa graduate of Middle Georgia State University.
The Main Idea
---
Real estate has been a well performing investment in recent decades, so how do you turn real estate investing into a business? How do you build a real estate portfolio from the ground up, and then make that your main source of income?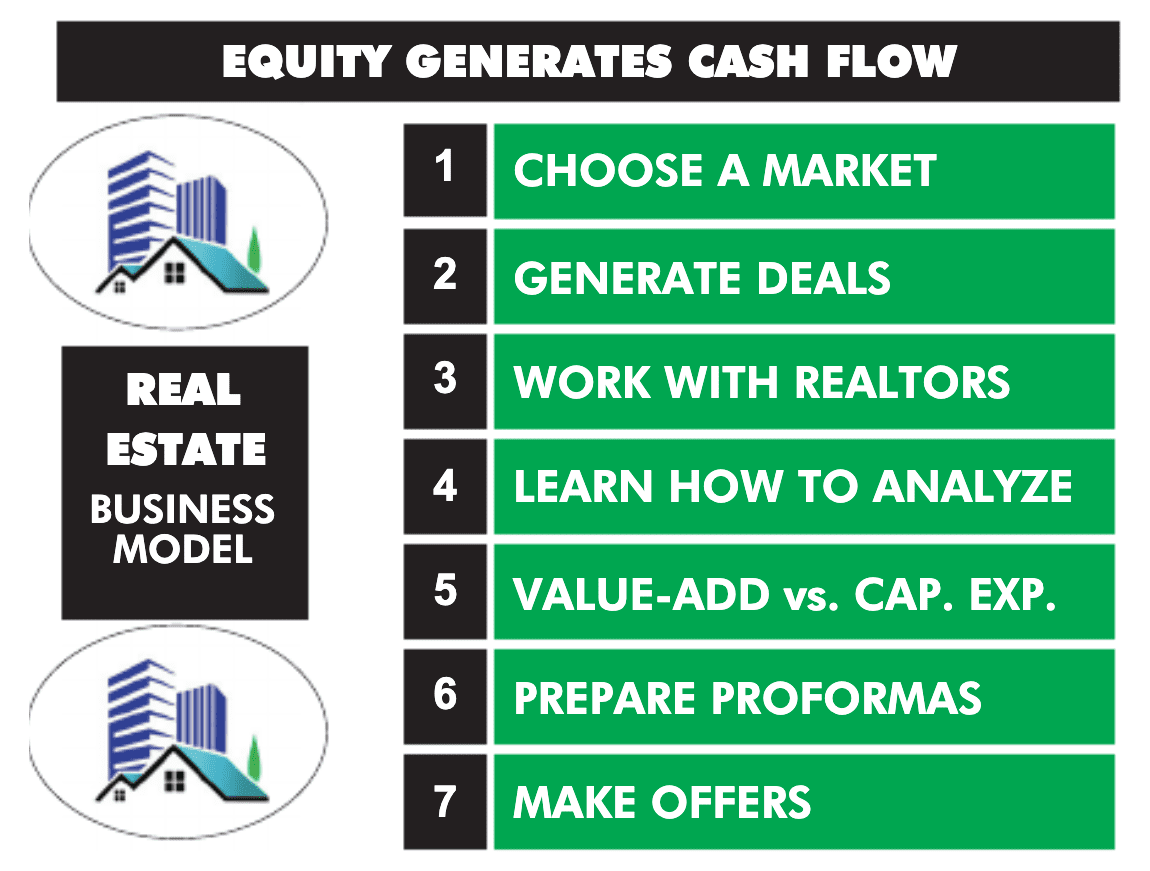 To achieve that, you need to apply the 7-step "Real Estate Business Model" You also need to know the three pillars of real estate investment, as well as applying some advanced concepts and strategies.
The great thing about real estate is you don't need a degree in the field to build a business. In fact, you'll learn more by doing than you ever will by reading about it and studying it. It won't be easy, but if you stick with it and take massive action, real estate can be an absolutely top-performing investment vehicle — whether the markets move up or down. You can make money in both scenarios.
The Real Estate Business Model
---
1. The Real Estate Business Model. In real estate, equity produces cash flow. Therefore, the aim of the game is to get enough equity working for you to generate the level of cash flow you're after. It normally takes five years or longer to reach that stage using a 7-step business model: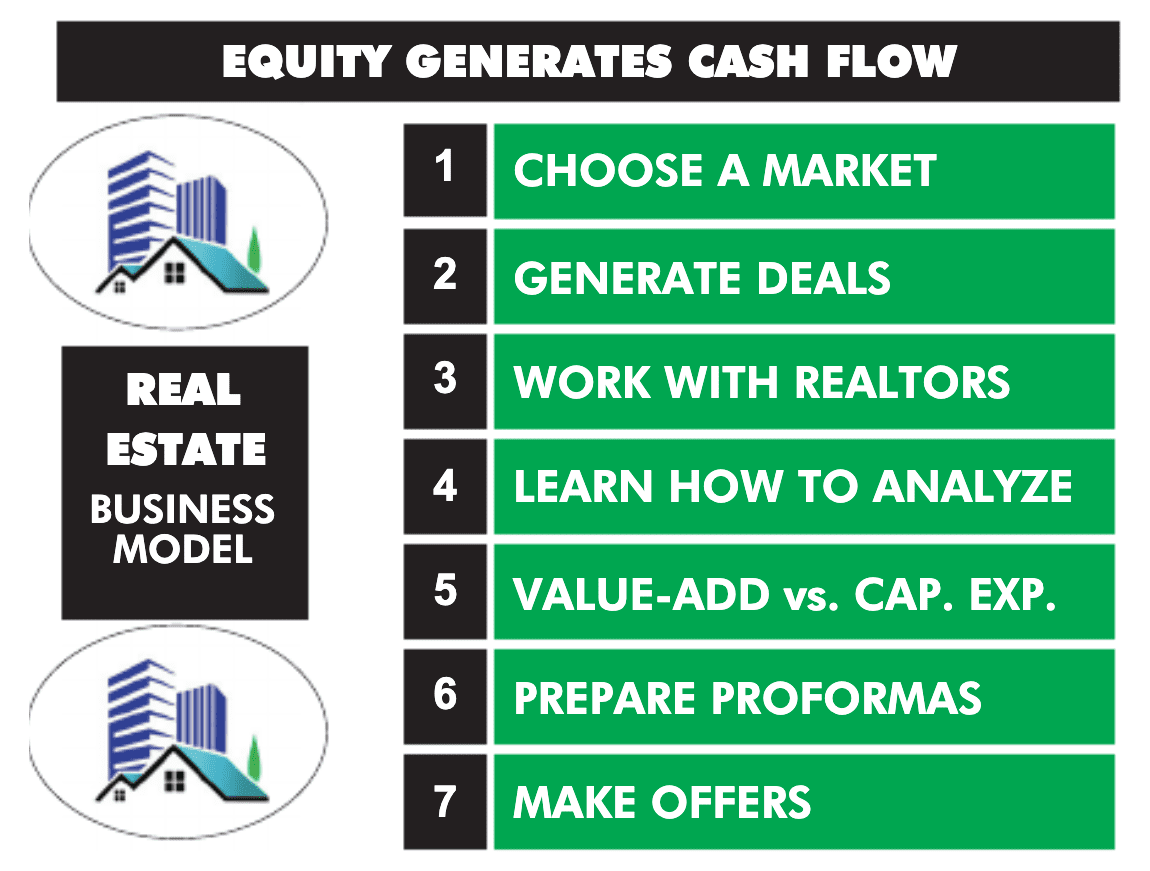 2. Three Pillars of Real Estate. Once you know how to apply the real estate business model, the only other things you need to know are what's termed the "Three Pillars" or real estate investing. All other real estate advanced concepts, like the business model, are based on these three pillars. Get to know them and excel.

Key Takeaways
---
Equity generates cash flow. The name of the game in real estate is to have enough equity to generate the cash flow you need.
The great thing about real estate is you don't need a degree in the field. You learn more by doing than you ever will be studying it.
Summaries.Com Editor's Comments
---
Loved reading "Real Estate Raw" by Bill Ham. He's an interesting guy. An experienced corporate jet pilot, he sat at an airport one day and realized he was just a glorified cab driver. He decided it would be better to be riding in the back of the plane, than sitting around waiting for someone to show up and say, "Home, James". So Bill decided to go into real estate investing to make his fortune.
I particularly liked Bill Ham's "conveyor belt" approach to starting out in real estate. What that means is when you first get started, aim to buy one property a year, and add it to the front of your mental conveyor belt. After five years, you'll have five properties, so you then take that first property and sell it to lock in your gains. Reinvest those gains into your next purchase, and keep moving properties down the conveyor belt until you reach the level of equity needed to generate your desired level of cash flow. This is a workable, real-world way to enter real estate investing.
Overall, a very hands-on and practical book on how to treat real estate like a business. I like that it's systems focused, rather than war tales of past successes and failures. Great book to read if you aspire to be a property tycoon.