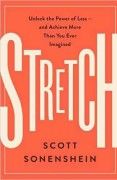 A One-Page Summary Of
Stretch
Unlock the Power of Less -- and Achieve More Than You Ever Imagined
The Main Idea
Most people (and many organizations) have what can be termed a "chase" mentality – they assume to be more successful, they need to secure more resources, more capital for marketing, more employees, more customers, etc.
A much better approach is to have a "stretch" mind-set. Stretching is about making the most of what you already have and being resourceful enough to do more with what you now have at hand.

Stretching what you have rather than continually chasing more is a better way to live personally and a smarter approach to building organizations. Stretching rather than chasing delivers outstanding results, both professionally and personally.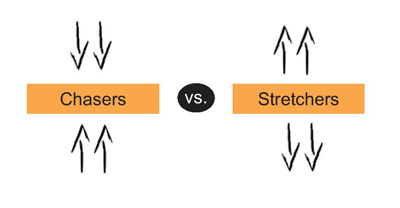 About the Author
Scott Sonenshein is professor of management at Rice University. In addition to teaching award-winning courses and conducting academic research, he also consults with Fortune 500 executives in the technology, energy, healthcare, retail, education, banking and manufacturing industries, as well as non-profits. The companies he has worked with as a strategy consultant include AT&T, Microsoft and many other large enterprises. Scott Sonenshein lived the rise and fall of the dotcom boom firsthand while working at Vividence, a Silicon Valley startup specializing in web-based customer information. His research and expertise has been featured by a number of media outlets including The New York Times, Chicago Tribune, Time Magazine, Fast Company and Harvard Business Review. Scott Sonenshein is a graduate of the University of Michigan, the University of Cambridge and the University of Virginia.