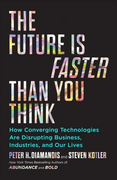 A 5 Minute Overview Of
The Future is Faster Than You Think
How Converging Technologies Are Transforming Business, Industries, and Our Lives
About the Authors
---
Peter Diamandis is the founder of more than fifteen high-tech companies, in addition to being a New York Times bestselling author. He is also the executive chairman of Singularity University, CEO of the XPRIZE Foundation, and a cofounder of Human Longevity, Inc. Peter Diamandis coauthored Bold and Abundance and attended MIT where he earned degrees in molecular genetics and aerospace engineering. He also received his M.D. from Harvard Medical School.
Steven Kotler is the founder and executive director of the Flow Research Collective, a research and training organization. He specializes in analyzing peak performance. Steven Kotler is the author or coauthor of nine books, including Last Tango in Cyberspace, Bold and Abundance. He previously worked as a journalist for the New York Times Magazine, Time, Forbes, Wired, The Atlantic Monthly, GQ, Details, and other publications. He is a graduate of the University of Wisconsin, Madison, and John Hopkins University.
The Main Idea
---
Technologies like 5G communication, artificial intelligence (AI), virtual reality (VR) and augmented reality (AR) are all advancing individually at light speed. When they combine and converge, the Law of Accelerating Returns kicks in and revolutionary breakthroughs happen at a speed that's hard for humans to comprehend.

We're now at a tipping point where technological changes which previously played out over decades or even centuries will arrive simultaneously in the marketplace at dizzying speed. Paradigm shifting, game-changing breakthroughs, where we conclude nothing-will-be-the-same-again, will not be an occasional event — they will crop up again and again over the next few years.
If you think the world has changed a lot over the course of your lifetime, you ain't seen nothing yet. The roller coaster is about to take off.
How Converging Technologies are Transforming Business, Industries, and Our Lives
---
1. Ten technologies. There are ten technologies which are currently on exponential growth curves, and for which accelerating returns are kicking in. These technologies are: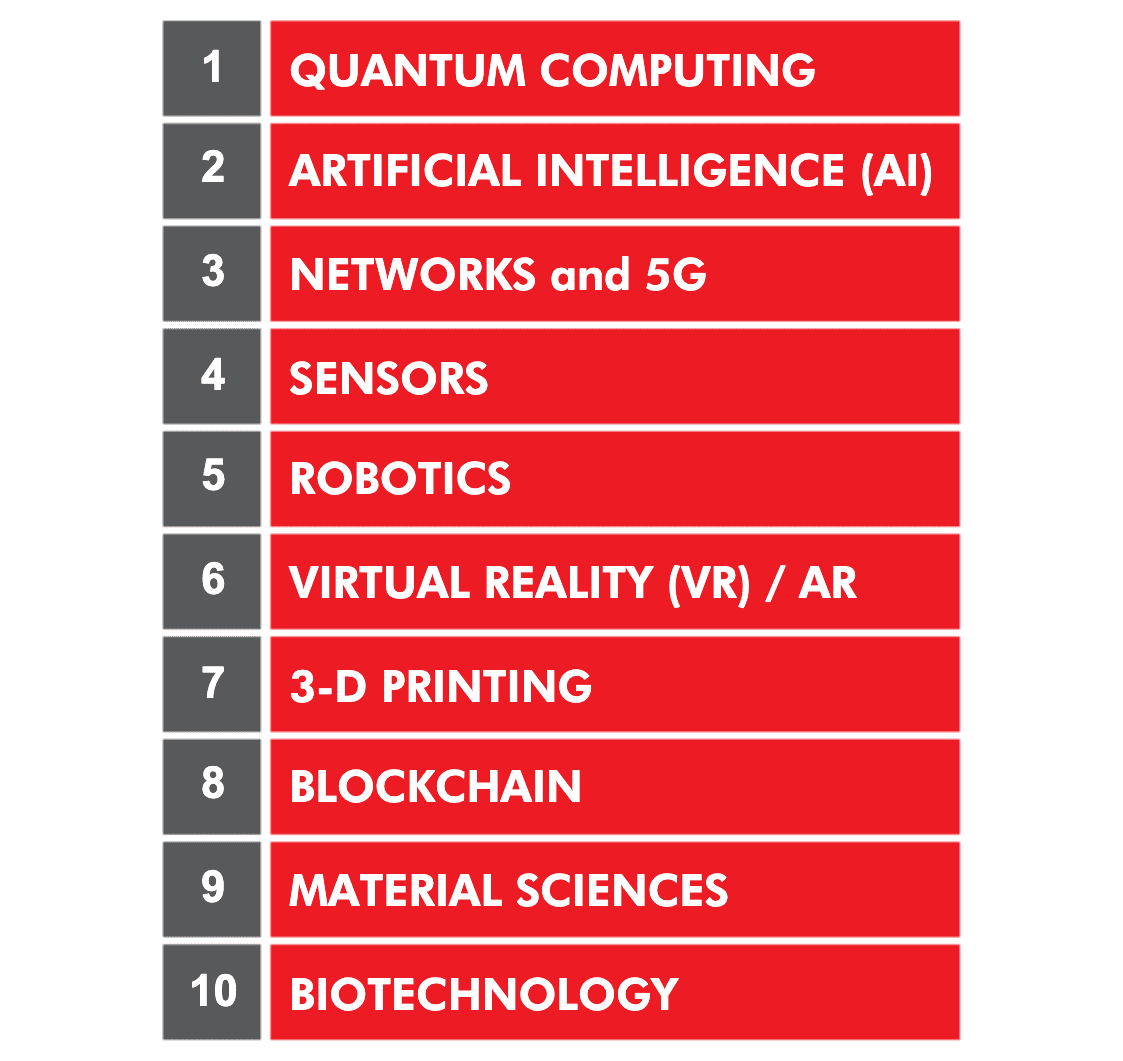 2. How technologies will shape the world. Ultimately, converging technologies will reshape every industry that exists. Eight of the first industries to be impacted will be: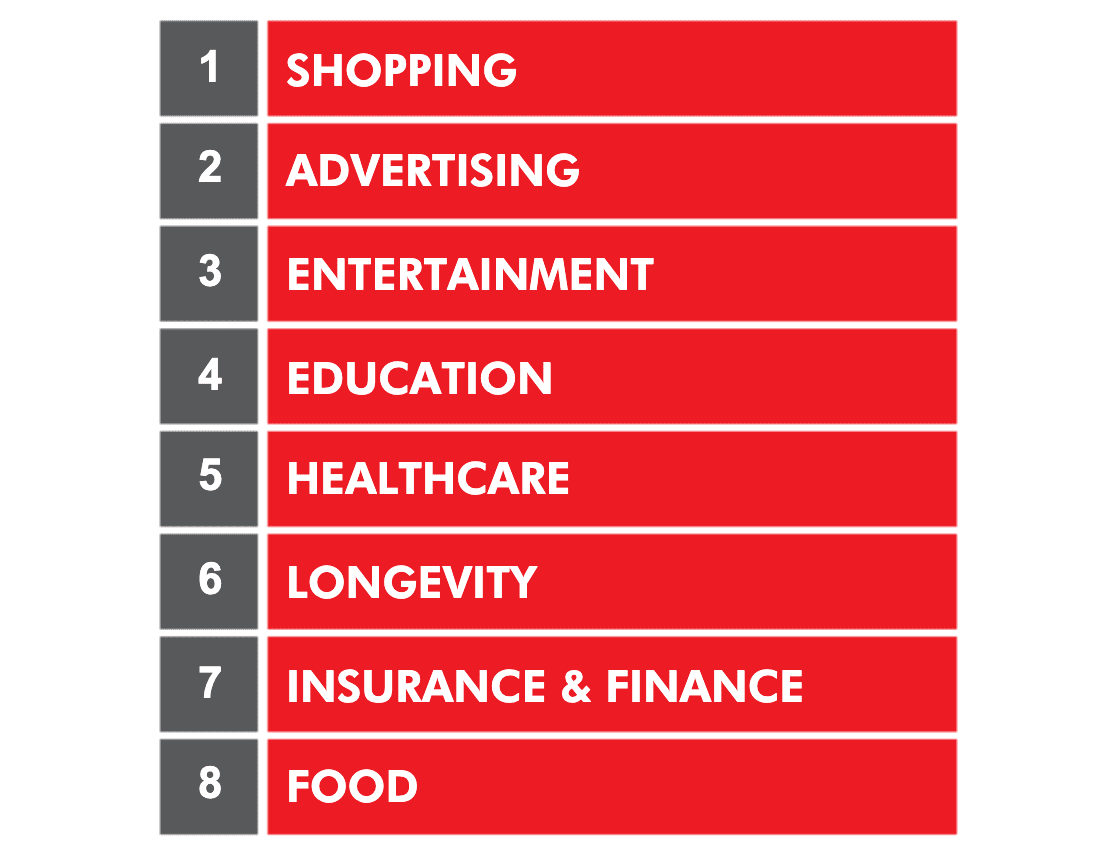 3. The big picture. There are numerous environmental, economic, and existential risks which will threaten the progress we're about to make. Changes will also be made against the backdrop of five great migrations now under way. All of these factors will influence how the future ultimately unfolds. It promises to be an interesting ride. Buckle up.
Summaries.Com Editor's Comments
---
OK, I get it. You're tired of hearing about this new technology or that new product that is a "game-changer" or "breakthrough new technology". That's all just advertising spin, isn't it? Legendary high-tech entrepreneur Peter Dimandis and author Steven Kotler point out you're not just imagining it; paradigm changing new technologies are coming to market much more frequently now, but it's still just the tip of the iceberg.
They explain in The Future is Faster Than You Think that every major industry on the planet is about to be reimagined. Why? There are a number of technologies in the background that are growing at exponential rates of growth, and when they converge or combine, the results are quite simply dramatic and rock-solid real.
This is the third of their books that we've summarized. In ABUNDANCE, they talked about how accelerating technologies are demonetizing and democratizing access to food, water, and energy. Then in BOLD, they analyzed how entrepreneurs have been harnessing those technologies to build world-changing businesses. In this book, they expand on those ideas and focus on how artificial intelligence (AI), 5G networks, virtual Reality (VR), and augmented reality (AR) are all accelerating at exponential rates of growth. When you combine all those technologies, you get the tools needed to reinvent everything — retail, advertising, shopping, healthcare to name just a few trillion-dollar industries.
Personally I like the optimistic nature of their forecasts, and the hard data backing up what they're saying. I do think technology will change the world for the better. The convergence concept is quite clearly correct. Does that mean we will be transported to work each day in a robotic flying car, while we sit in the back doing something else? Well, that remains to be seen, but it sure sounds good, and I hope they're right. Regardless of how the realities play out, technology advances make the next few years pretty interesting. Count me in.
Like they say: "For entrepreneurs, for innovators, for leaders, for anyone sufficiently nimble and adventurous, the opportunities will be incredible." I can live with that. Great book, well worth reading.