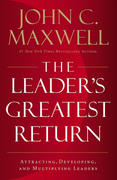 A 5 Minute Overview Of
The Leader's Greatest Return
Attracting, Developing, and Multiplying Leaders
About the Author
---
John Maxwell is a personal growth and development coach, leadership expert, keynote speaker, and publishing phenomena. He has written more than 100 books which have sold more than 31 million copies in fifty languages. Business Insider and Inc. magazine named John Maxwell as the world's most influential leadership expert. His training companies have now trained more than 6 million leaders worldwide, and every year John Maxwell consults with the senior management teams of Fortune 500 companies as well as presidents of nations. Dr. Maxwell is a graduate of Ohio Christian University, Azusa Pacific University, and Fuller Theological Seminary.
The Main Idea
---
There is nothing that adds more value to an organization than when a leader attracts, develops, and multiplies that organization's future leaders. The greatest return any leader can generate is to develop more future leaders.
Developing leaders so they reach their full potential is difficult but worthwhile. It's a 10-step process: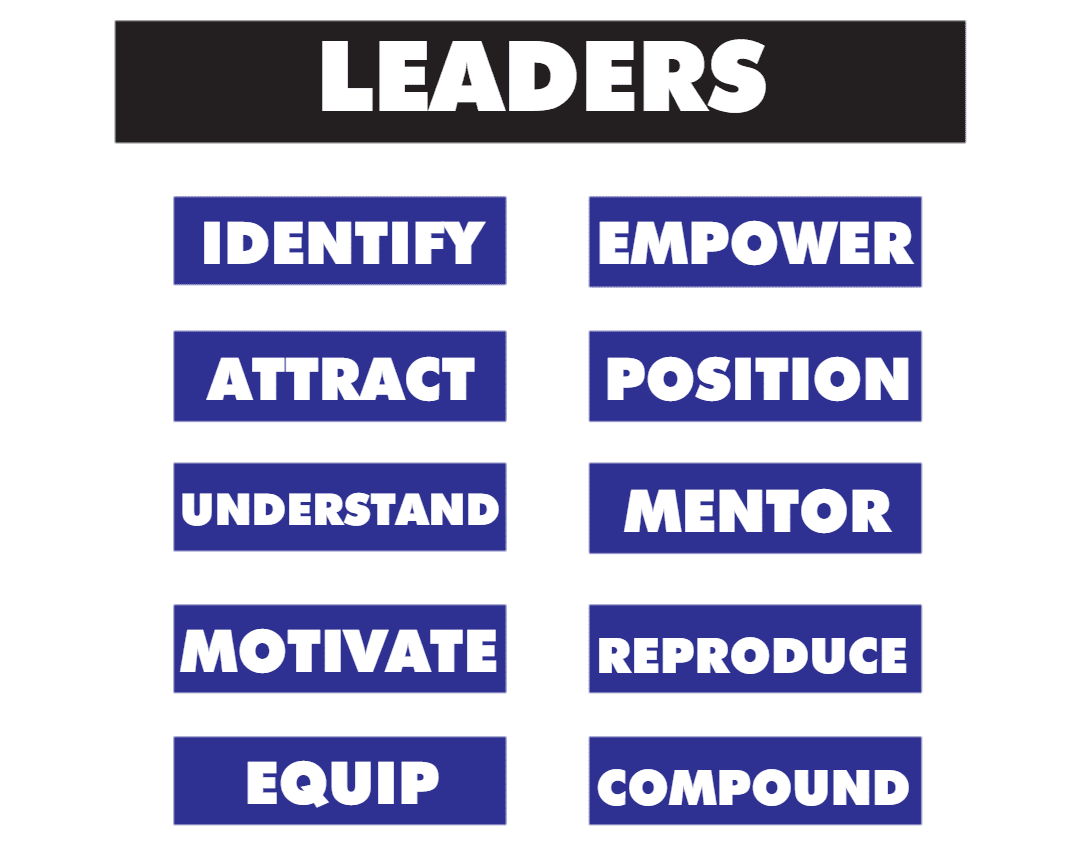 In the final analysis, success for any leader will always be measured and defined as maximizing the utilization of the abilities of the people who work for you. The only way you will do that is if you help other people develop as leaders.
Mark Miller, vice president of high-performance leadership, Chick-fil-A
How to Attract, Develop and Multiple Leaders
---
Step #1 - Identify. Job #1 in developing great leaders is to find them so you can develop them. It takes a leader to grow another leader.
Step #2 — Attract. The best way to attract great leaders is to have open seats at the leadership table of your organization. Make it clear people can earn a seat at the table.
Step #3 — Understand. Before you can ever hope to lead people, you need to connect with them. Find common ground before you try and impart your wisdom. It won't work the other way around.
Step #4 — Motivate. Every leader wants to know how to motivate their people. The best way to do that is to inspire and help people find their own motivations. Spark them and then get out of their way.
Step #5 — Equip. You have to equip your emerging leaders with a road map for the journey to excellence. If you do that, compounding returns will come into play.
Step #6 — Empower. One of the most powerful things you can do is empower others to lead out. If you release the leaders you develop to reach their potential, amazing things can result.
Step #7 — Position. The only thing more powerful than an empowered leader is a group of empowered leaders working as a team. There's almost nothing they can't do.
Step #8 — Mentor. Mentoring always helps you go further, faster, and more successfully than you could on your own. Mentor one leader and you can add value to dozens of others.
Step #9 — Reproduce. The only thing limiting the growth of your organization is your ability to produce more leaders. Get good at developing more effective leaders.
Step #10 — Compound. Everyone knows the 80/20 Rule. The longer you keep developing leaders, the greater your competitive advantage becomes. Never stop growing leaders.
Summaries.Com Editor's Comments
---
John Maxwell is a publishing legend. He's the author of over a hundred business books, which have sold more than 31 million copies.
The central idea of his latest book, The Leader's Greatest Return, is that the best thing any leader can do for their organization is to grow more leaders. That will be his or her greatest return-on-investment. I like the idea, and I like the ten-step process that John Maxwell sets out in his book.
One point he made really stood out for me. He pointed out that the 80/20 principle applies to people just as much as it applies elsewhere. He said that a good leader should spend 80 percent of his time helping develop the twenty percent of his people who have the most leadership potential. I never really heard that idea stated so concisely anywhere else, but it does make sense. He also talked a lot about the need for patience and how good leadership compounds over the long haul.
Overall, this book is a good mix of ideas and motivation. John Maxwell is unabashedly religious in his material, and has no problems at all borrowing ideas and quoting from the Holy Bible. It's refreshing to see an author stand up for what be believes in this era of political correctness. A good book about leadership growth and personal development.
Like John Maxwell says, "It takes a leader to grow another leader." Developing the future leaders of your organization really is job #1.