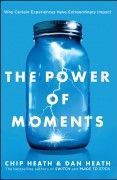 A 5 Minute Overview Of
The Power of Moments
Why Certain Experiences Have Extraordinary Impact
About the Authors
---
Chip Heath is professor of organizational behavior at Stanford University's Graduate School of Business. He and his brother Dan are co-authors of Made to Stick, Switch and Decisive, all of which were New York Times bestsellers. Chip Heath previously taught at the University of Chicago and Duke University and is a respected keynote speaker. He is a graduate of Stanford University and Texas A&M University.
Dan Heath is a senior fellow at the Center for the Advancement of Social Entrepreneurship at Duke University. In addition to co-authoring business bestsellers with his brother, Dan Heath is also a columnist for Fast Company magazine and a speaker. He is a graduate of Harvard Business School and the University of Texas at Austin.
The Main Idea
---
Everyone has "defining moments" in their lives – intensely meaningful experiences which stand out clearly and distinctly in your memory. Many of these arise from chance encounters but it doesn't have to be that way. What if you could make more defining moments happen on purpose – for your customers, your family and your employees?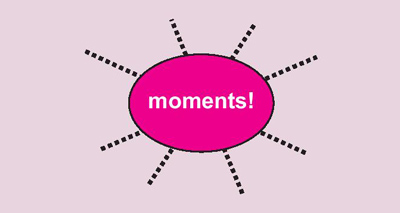 The reality is you can engineer and create more defining moments if you take the time and effort to invest in creating them. All you have to do is build them from combinations of these four elements: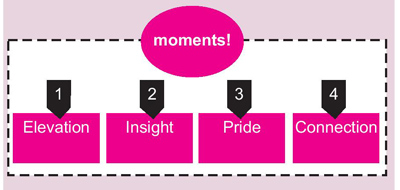 The more defining moments you engineer and create, the better the experience you will be delivering for the customers you serve, the students you hope to inspire or even the kids you raise.