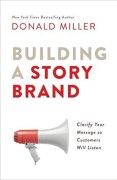 A 5 Minute Overview Of
Building a Story Brand
Clarify Your Message So Customers Will Listen
About the Author
---
Donald Miller is CEO of StoryBrand, a business consulting company which helps more than 3,000 businesses clarify their marketing messages every year. He is the author of 7 books including Blue Like Jazz A Million Miles in a Thousand Years and Scary Close which combined have spent more than a year on the New York Times bestsellers lists. He has also consulted with some of the world's top brands including Berkshire Hathaway, Intel, Chick-fil-a, Pantene, Steelcase and PrimeLending. Donald Miller has served on a Presidential Advisory Council on fatherhood and healthy families and has an active interest in politics.
The Main Idea
---
Don't try and tell prospective customers your company's story or rave about how good you are. Nobody cares. Instead, make customers the hero of any story you tell. That's what successful businesses do.
A good way to achieve that is to use the seven-part SB7 framework to build a story brand: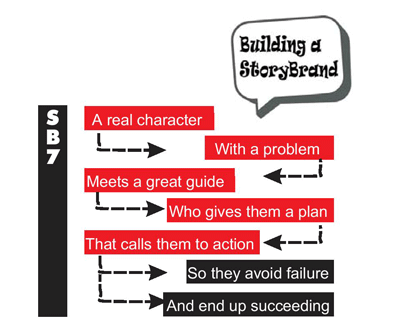 Stop wasting your marketing money on trying to convince people how good you are. Instead, clarify your message using the SB7 framework and make customers the heroes of your stories. Do that consistently well and many more people will listen when you speak.