A 5 Minute Overview Of
Doesn't Hurt to Ask
Using the Power of Questions to Communicate, Connect, and Persuade
About the Author
---
Trey Gowdy is a former state and federal prosecutor. After two decades working in the legal profession, he entered politics and was elected to the U.S. House of Representatives in 2010. He served as chair of the House Committee on Oversight and Government Reform, and the Select Committee on Benghazi, and also on several other intelligence, ethics, judiciary, and education committees. After four terms, Trey Gowdy decided not to seek reelection in 2018, and returned to practice law in South Carolina. He recently co-authored the New York Times bestseller Unified. Trey Gowdy is a graduate of Baylor University and the University of South Carolina School of Law.
The Main Idea
---
The best way to persuade anyone about pretty much anything is to ask questions. What works in a court room is precisely what works best in real life, and in business as well. Don't state facts — ask questions that help people figure things out for themselves.

If you really want to become persuasive on the issues that matter most to you and to the people closest to you, learn to use questions in a constructive way. The process is: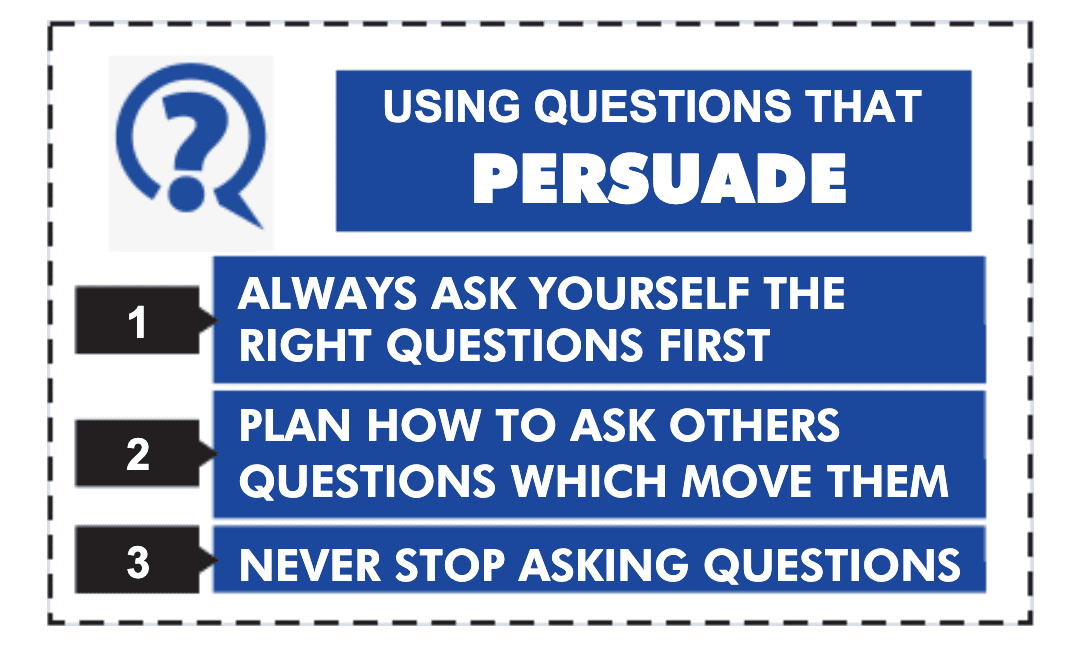 How to See What Others Miss and Predict the Future
---
1. Always ask yourself the right questions first. There's no point even trying to persuade someone else of something until you first stop and ask yourself five key questions: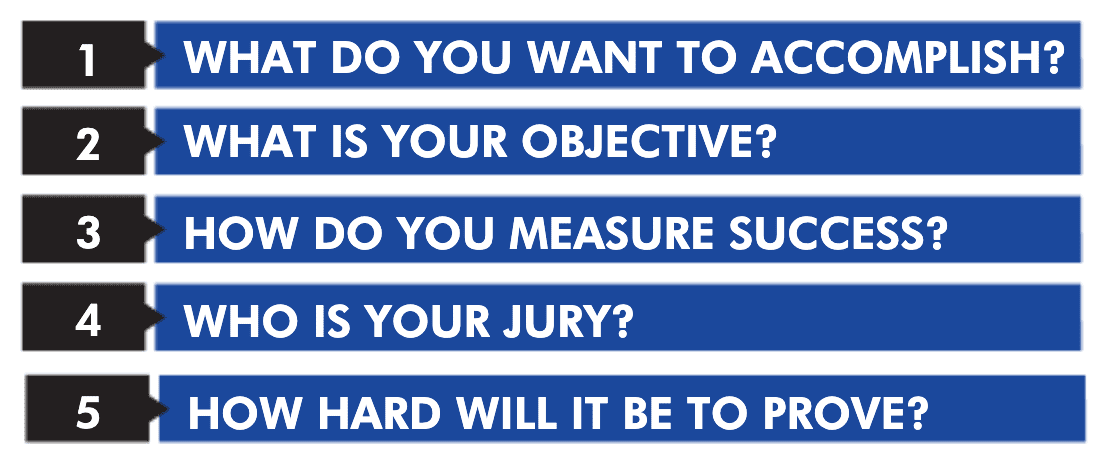 2. Plan how to ask others questions which move them. Once you've asked yourself the right questions and gathered facts, you can then figure out the specific type of questions you should be asking of the person you're trying to persuade. When it comes to the act of persuasion, there are really only two possible objectives: You can ask questions which corroborate and advance your point, or you can ask questions which contradict the other person's point of view. Know when to use the right kind of question and you're half way there.
3. Never stop asking questions. Many people assume the ultimate aim of persuasion is to get the other person to permanently change their mind. That rarely ever happens in the real world. Instead, you should keep asking questions with the aim of finding common ground. Persuasion, at its heart, is movement. Seek common ground over complete consensus. That's what victory really looks like when it comes to persuasion.
Key Takeaways
---
The best way to persuade anyone about pretty much anything is to ask questions. Don't state facts -- ask questions that let people figure things out for themselves.
There's no point trying to persuade someone else of anything until you ask yourself what are you trying to accomplish here, and how will you measure success first.
Summaries.Com Editor's Comments
---
Questions vs. statements. A powerful presentation which awes vs. letting the other person come to their own conclusion. Expecting a dramatic reversal vs. incremental movement towards common ground. There's much to be said for developing the art of asking questions which help people figure things out for themselves. Questions work impressively well when they are used astutely and constructively.
Trey Gowdy's book reminded me of the power of asking great questions. This is an art which has been sidelined in an era of glitzy new technologies, and shouting in the public square. It's a reminder of how much can in fact be accomplished, in politics and in business, if you help people go on their own journey of discovery rather than demanding that they reach an immediate conclusion.
The next time I want to persuade someone, I will sit down and figure out what questions I need to ask. Very savvy.