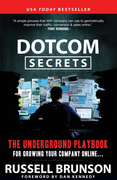 A 5 Minute Overview Of
Dotcom Secrets
The Underground Playbook for Growing Your Company Online
About the Author
---
Russell Brunson is the owner of DotComSecrets.com Inc., a marketing consulting firm. He started his first online company while he was a student at Boise State University. Within a year of graduating from college, Russell Brunson sold more than a million dollars of his own products and services working from his basement. For more than 12 years now, he has been consulting with other online companies helping them grow their traffic, increase their conversion rates and make more online sales. Russell Brunson is a graduate of Boise State University.
The Main Idea
---
Online businesses which are struggling normally assume they have a problem getting enough traffic to their site or converting that traffic when it does show up. That's not usually the real problem, however. More often than not, websites which are underperforming have a funnel problem.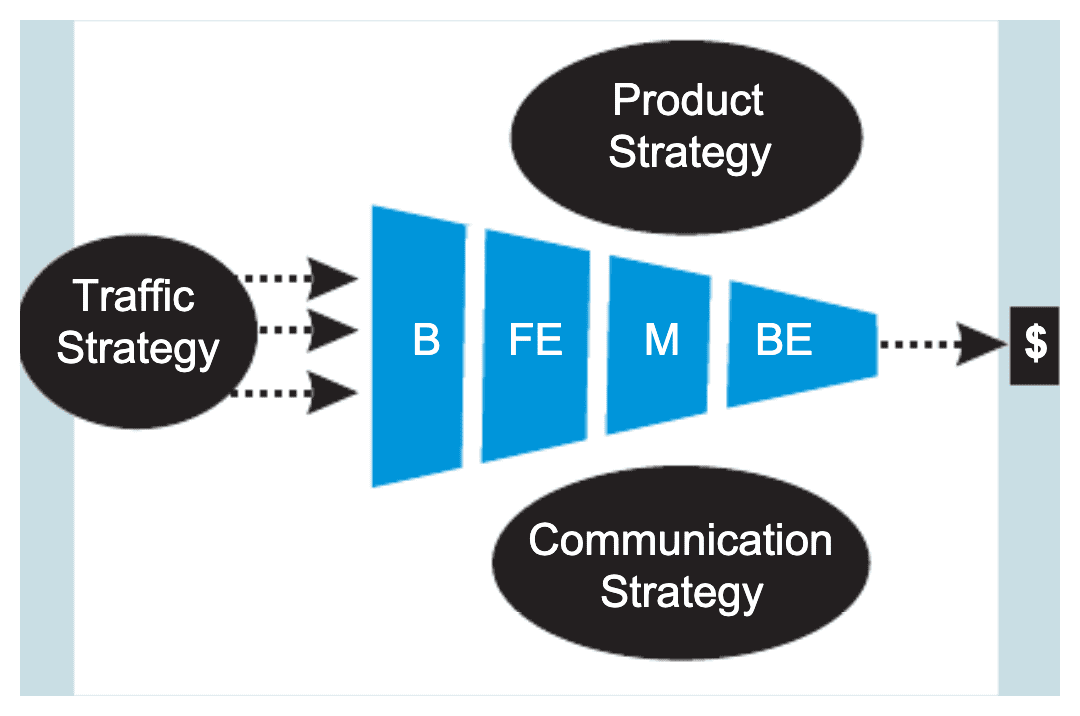 The best way to organize an online business is to build a good sales funnel — which consists of some bait (B), front-end offers (FE), mid-funnel offers (M) and back-end offers (BE). To optimize the funnel, you'll also need three good strategies for Traffic, Product and Communications.
If you can organize your funnel so you can spend two- to three-times more than everyone else to acquire customers, your online business will become exponentially more profitable.
How to Grow Your Company Online
---
1. Funnel Principles. While the online world may look like an entirely different beast altogether, the fact is the same methods direct marketers have been using for years to win customers work just as well online as they do offline. Like an iceberg, It's what's going on behind the scenes with your funnel that counts.

2. Communication Strategy. The key to making a funnel work is to develop a persona for an "Attractive Character" who will communicate with the people on your list. If you use generic communication strategies, all you'll end up with is a website which looks the same as everyone else. Communicate using an Attractive Character and you build a following.

3. Traffic Strategy. Before you build your own sales funnel, have a look at the sales funnels other people are already using to successfully sell to your target market. Reverse engineer what they're doing right, figure out where they get their traffic and clone what they do. Add your own touches later on but start with what they are doing.

4. Product Strategy. You've got to have a family of offerings which you sell at the front end, the middle and the back-end of your funnel. You want clients to progress easily and naturally from your low-ticket to your high-ticket offerings. It's what happens in the background that counts.

If you like this summary, you'll love the full book. Get your FREE copy NOW!