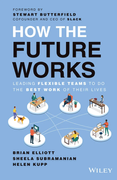 A 5 Minute Overview Of
How the Future Works
Leading Flexible Teams to Do the Best Work of Their Lives
About the Authors
---
Brian Elliott is Executive Leader and Senior Vice President of Future Forum, a consortium launched by Slack. He was previously VP & General Manager of Platform at Slack, General Manager of Google Express, CEO of startups Monsoon Commerce and Alibris, and a consultant with Boston Consulting Group. Brian Elliott is a graduate of Northwestern University and Harvard Business School.
Sheela Subramanian is Vice President of Future Forum. She previously worked for Slack as Head of Global Enterprise Marketing, for Google where she co-founded the Global Market Development Team, and with several global startups. She is a graduate of Stanford University and Harvard Business School.
Helen Kupp is Senior Director of Product Strategy & Partnerships of Future Forum. She previously led the Strategy & Analytics team at Slack, and held product and bizops roles at Thumbtack and BloomReach. She worked as a consultant with Bain & Company, and is a graduate of Caltech and Harvard Business School.
The Main Idea
---
The 9-to-5 workday just doesn't work anymore. COVID-19 forced companies to adopt more flexible working practices, and something strange happened. Productivity went up, not down — so much so that many companies have now permanently made the shift to a more flexible way of working. This will be how the future works.
In particular, flexible work works really well. Companies that adopt flexible working practices will have a competitive advantage over those that don't. Flexible work is the future. It's time to follow the 7-step blueprint to getting there.
Flexible Work
---
1. Why 9-to-5 doesn't work anymore (and maybe never did). A study carried out by the Goldman Sachs Group showed worker productivity rose by 3.1% during the first year of the COVID-19 pandemic as companies introduced more flexible working arrangements. It was stunning proof that a more flexible way of working is not just better for employees, but better for companies as well.
2. Why flexible work works. The concept and definition of "flexible work" is quite flexible in and of itself. In practice, flexible work is more of a mindset than a set of rules or policies. Flexible work means freeing yourself from work = office and workday = 9-to-5 thinking. It focuses on driving the best outcomes for your business, not on specifying where and when work takes place.
3. The blueprint for how to get to flexible work. Future Forum's research and hands-on work with companies has shown there are seven key steps to integrate flexible work practices. The roadmap to flexible work is: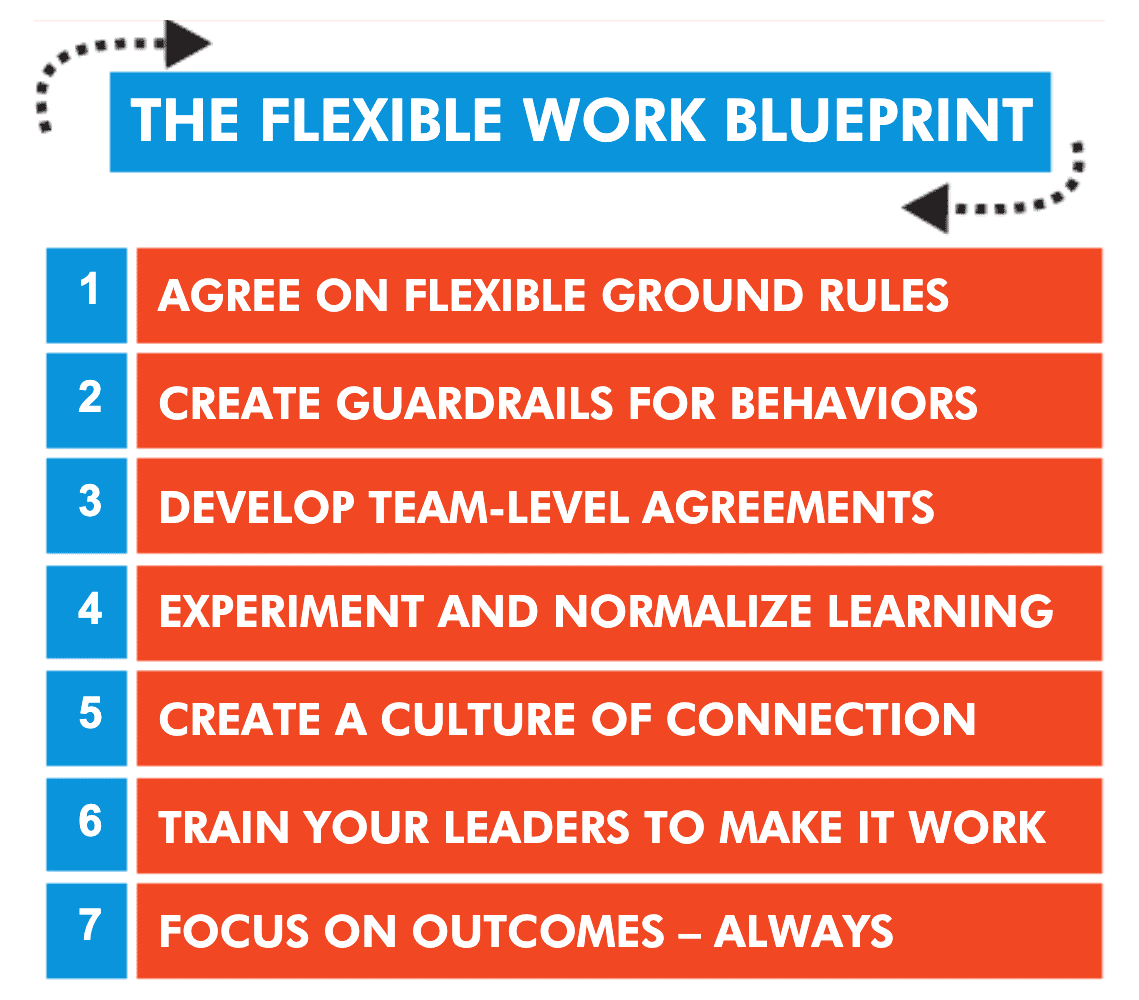 Key Takeaways
---
Flexible work works really well. Companies that offer flexible work in the future will have a competitive advantage in the war for talent.
Summaries.Com Editor's Comments
---
Awesome book this week. When the enterprise messaging platform company Slack was forced to close its offices in 2020 due to COVID-19, the company's management expected a drop off in performance. They were stunned, however, to find that with everyone working remotely, there were measurable improvements in pretty much every metric they used, including outputs, quality of work, reliability, and more. That unexpected and compelling rise in corporate performance due to the grand experiment they were forced to run made them think, "How can we lock in these benefits long-term?"
As a result, they started working on implementing flexible work strategies and systems. They established a think tank called Future Forum dedicated to figuring out how work should be reconfigured to help people do their best work. This book, HOW THE FUTURE WORKS, was written by three of the senior managers of Future Forum. It takes Slack's pandemic forced journey to flexible work, and adds in the experiences of a wide variety of companies who have also adopted flexible working practices, to come up with a roadmap for how to make the transition to flexible work.
There is a better way to get things done, and the digital tools now available have made a huge difference. This book offers great ideas on how to secure a competitive advantage in the war for great talent. Well worth reading.