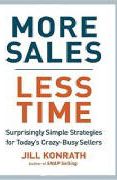 A One-Page Summary Of
More Sales Less Time
Surprisingly Simple Strategies for Today's Crazy-Busy Sellers
The Main Idea
Despite the fact that today there are a plethora of productivity-enhancing tools available, most salespeople are still struggling to meet their quotas. Why? There are also too many distractions out there which can suck up all of you're your sales time leaving nothing to show for it.
To succeed in sales today, you can't just be productive. You have to be smart too. You have to make sure you're getting the right things done better than ever before. To free up more time to sell there are six steps you must take: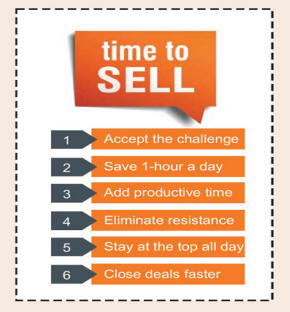 About the Author
Jill Konrath is a keynote speaker, sales strategist and the author of three bestsellers Agile Selling, SNAP Selling and Selling to Big Companies. She has consulted with companies like Salesforce.com, LinkedIn and HubSpot and has won many awards for sales leadership. Her sales career started at Xerox Corporation after which she moved into computer sales before launching her own sales startup and sales strategy consulting firm, Leapfrog Strategies, Inc. Jill Konrath is a graduate of the University of Minnesota - Twin Cities.