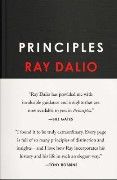 A One-Page Summary Of
Principles
The Main Idea
The key to success in life and in your career is to get to understand the various cause-and-effect relationships which exist in the world. There are patterns which repeat and principles which dictate how best to harness those patterns. Apply the right principles consistently well and you will get the results you need to prosper and succeed.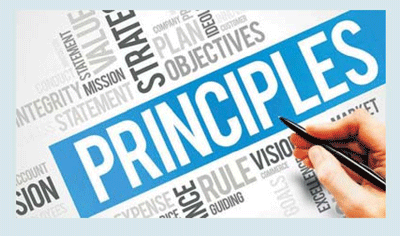 The ultimate aim of learning and applying the right principles is to build and run an "idea meritocracy" – that is, an environment where the very best ideas come to the surface and the rest drop out. To have a functioning idea meritocracy, your people have to be prepared to do three things: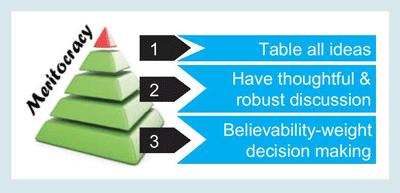 About the Author
Ray Dalio is Chairman and Chief Investment Officer of Bridgewater Associates, the world's largest hedge fund. Dalio founded Bridgewater in 1975 in his two-bedroom apartment in New York City and as at the end of 2017 Bridgewater manages about $160 billion in investment funds for large institutional clients including corporate pension funds, university endowments, central banks and foreign governments. Bridgewater's hedge fund has made more money for its investors ($37 billion and counting) than any other hedge fund ever. In 2012, Time magazine named Ray Dalio as "One of the 100 Most Influential People in the World." He is active philanthropist and a participant in The Giving Pledge, a commitment to give more than half of his wealth to charity. Ray Dalio is a graduate of Harvard Business School and C.W. Post College. His estimated net worth circa mid-2017 was USD $17 billion.