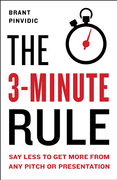 A 5 Minute Overview Of
The 3-Minute Rule
Say Less to Get More from Any Pitch or Presentation
About the Author
---
Brant Pinvidic has more than twenty years of experience producing, creating, and directing more than 300 television projects and a dozen films, including The Biggest Loser, Extreme Makeover, MasterChef and Why I'm Not on Facebook. These media projects have grossed nearly a billion dollars in revenue. He is the founder of INvelop Entertainment, his own business consulting company. Brant Pinvidic previously worked as president of 3 Ball Entertainment, as head of programming for Discovery Communications, and as a producer for New Wave Entertainment. He is also a top-rated podcast host, and a columnist for Forbes.
The Main Idea
---
Every time you make a presentation or try and influence someone, their minds will pretty much always be made up in the first three minutes or sooner. This is not your fault — it's just the way people are hardwired, and today attention spans have become shorter than ever before.
Therefore, whenever you attempt to influence someone, apply the "3-Minute Rule":

Applying the 3-Minute Rule is a two-step process: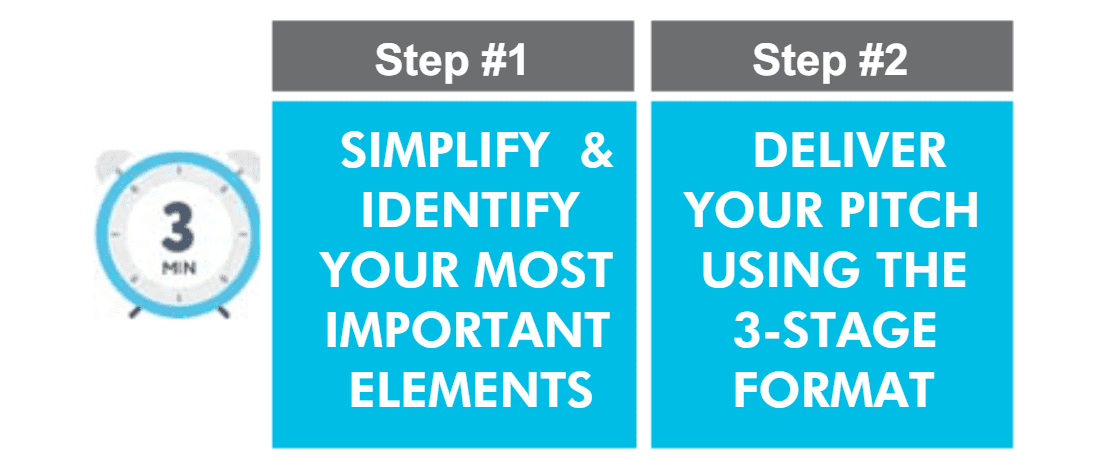 Hollywood uses a number of techniques which apply the 3-Minute Rule to perfection. Follow their lead to transform your pitch into something which is highly engaging. You should also use Hollywood-inspired techniques to deliver information in digestible pieces, to lead your audience to draw the right conclusions, and to make that three minutes engaging and persuasive. Earn the right to go further by saying less and delivering more.
How to Get More From Any Pitch or Presentation
---
1. WHY JUST 3 MINUTES? You're far better off giving a 3-minute presentation and then getting people to start asking questions than you ever will be making people sit through a dry 20-minute reading of your handouts. Present-and-engage, not present-and-bore-them-to-tears.
2. HOW TO PUT TOGETHER A GREAT 3-MINUTE PRESENTATION. Developing a 3-minute version of your presentation is a two step process: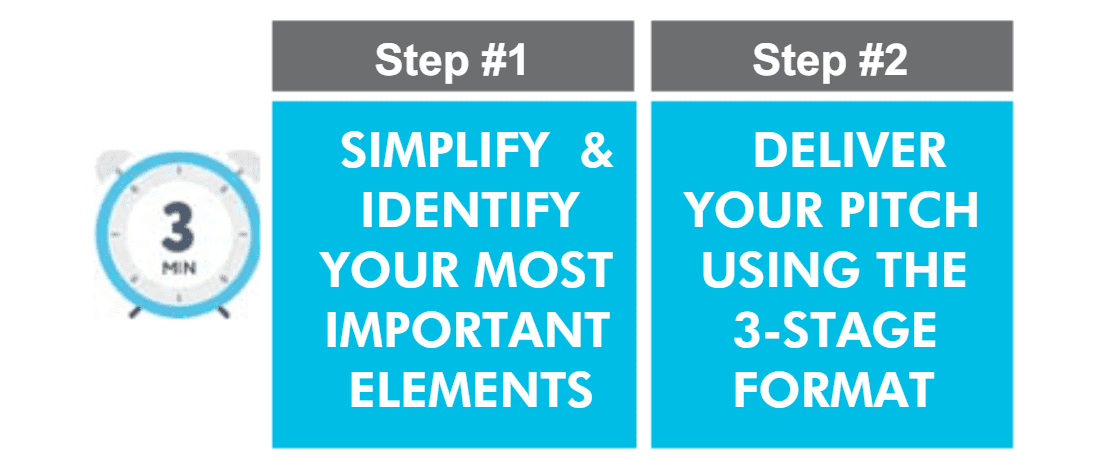 3. ADD IN THE CLINCHERS. Once you have your 3-minute pitch, take some time to add in the finishing touches: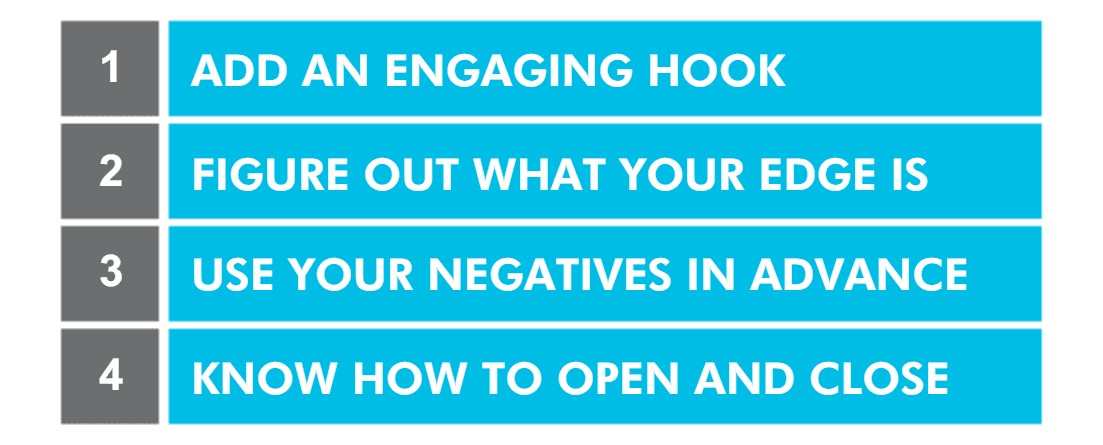 Summaries.Com Editor's Comments
---
I loved The 3-Minute Rule. It's an excellent book. The main idea is you only have 3 minutes before people will form their first impression of your idea. Therefore, you should use that 3 minutes wisely, rather than boring the listener to tears. Put together a concise 3-minute pitch which engages the audience's attention and primes them to ask questions. You'll always be further ahead if you give a crisp 3-minute pitch and then get people asking questions for clarification and exploration than you ever will by making people sit there for half-an-hour while you read your handouts from your PowerPoint.
The book's author, Brant Pinvidic, certainly walks the talk. His television production company has come up TV shows like The Biggest Loser and Extreme Makeover, among others. His TV shows and movies have generated almost one billion dollars in revenue for the TV networks, and he estimates he has pitched more than 300 show ideas to network executives. He makes the point that he always uses a 3-minute pitch and it has served him well. I believe it. The idea just makes so much sense to me.
I particularly liked his philosophy that the idea is not to trim down your presentation until it is 3 minutes long. Instead, the idea is to figure out how to motivate people to want to find out more with just a 3-minute pitch. That's smart. His philosophy is to go further by saying less and delivering more. That really resonates with us at Summaries.Com because our aim is to help people read less, do more. Maybe I like this book so much because Brant Pinvidic is a kindred soul. Regardless, this is a great book — almost to a new favorite status. Enjoy.