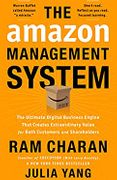 A 5 Minute Overview Of
The Amazon Management System
The Ultimate Digital Business Engine That Creates Extraordinary Value for Both Customers and Shareholders
About the Authors
---
Ram Charan is the author of 27 business books, including the bestseller Execution which he coauthored with Larry Bossidy. He is also a business advisor and speaker. Ram Charan has spent 35 years advising the senior leaders of companies including GE, Bank of America, DuPont, Novartis, EMC, 3M, Verizon, Tata Group, Max Group, and Grupo RBS. He is a graduate of Harvard Business School, and has served on the faculties of Harvard Business School and Northwestern University.
Julia Yang is an advisor to entrepreneurs, startups, CEOs, and executives. She was previously a consultant at McKinsey and a private equity investor at Bain Capital. Julia Yang is a graduate of Harvard Business School and Tsinghua University. She serves on the faculty of MIT-Tsinghua's MBA program, and on the board of the nonprofit Narada Foundation.
The Main Idea
---
In the future, all companies will be digital. When that happens, the command-and-control management system which has been used for decades will become obsolete. Instead, new management tools and best practices will be required.
So what will those new systems look like? The best model to study is that used by the world's most successful digital enterprise — Amazon.Com. At the very center of all Amazon's businesses is the Amazon Management System which has six building blocks: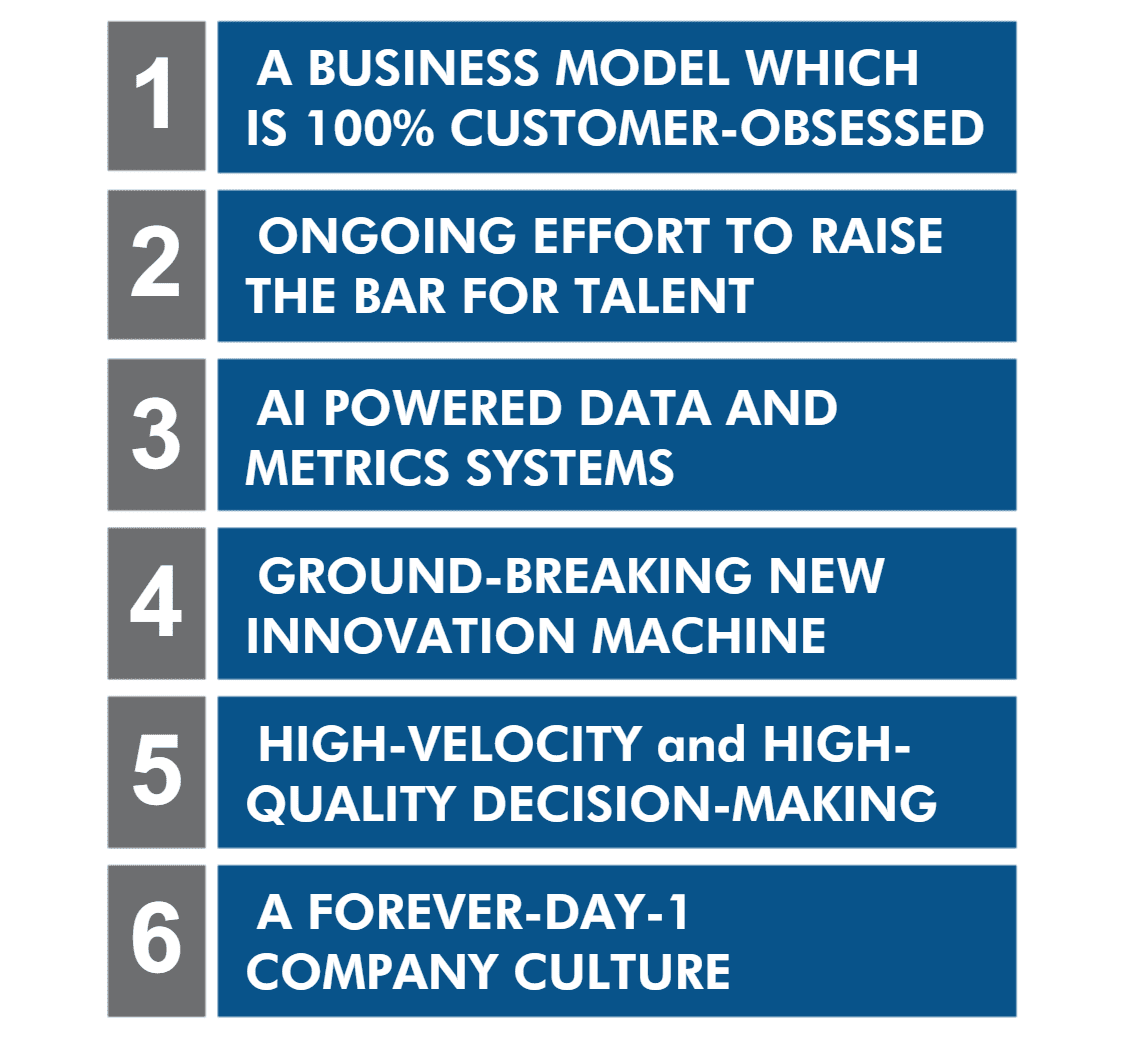 The 6 Building Blocks of the Amazon Management System
---
BUILDING BLOCK #1 — A business model which is 100% customer-obsessed. Most companies are competition centric. They watch what their competitors do and try to beat their numbers. Amazon, by contrast, is customer-obsessed. The company uses platforms, ecosystem, and infrastructure to deliver more value to its customers.
BUILDING BLOCK #2 — Ongoing effort to raise the bar for talent. Traditional companies spend big money to recruit but have trouble deploying talent in the right jobs. Amazon's talent pool is carefully defined, thoroughly documented, rigorously chosen, and then provided with end-to-end performance feedback. In all interviews, Amazon has someone there whose sole job is to raise the bar for their talent.
BUILDING BLOCK #3 — AI powered data and metrics systems. In most companies, data is scattered and fragmented, making it hard to see the big picture. Amazon's data and metrics systems are ultra-detailed, cross-silo, end-to-end, and AI (artificial intelligence) powered. Everything can be tracked and analyzed.
BUILDING BLOCK #4 — Ground-breaking new innovation machine. Most companies have one brilliant innovation and then spend the rest of their time making year-to-year incremental improvements. Amazon keeps coming out with ground-breaking, game-changing innovations which create new and massive markets.
BUILDING BLOCK #5 — High-velocity and high-quality decision-making. Legacy management systems typically generated glacial pace and one-size-fits-all ideas. Amazon has a carefully articulated set of principles and consistent toolkits so employees can make the right decision immediately.
BUILDING BLOCK #6 — A forever Day-1 company culture. Amazon genuinely believes it's still at the beginning of its growth, not the end. The company is absolutely committed to combining the size and scale of a big company with the speed and agility of a startup. Amazon continually upgrades its organizational capabilities.
Summaries.Com Editor's Comments
---
We recently summarized The Bezos Letters which talked about leadership principles that work at Amazon. Therefore, when I first looked at The Amazon Management System, I thought we've learned enough about Amazon, but then I noticed what Ram Charan and Julia Yang said: "Going forward, all companies will be digital. The century-old management approach designed for command and control has become obsolete. We are not suggesting that you become Amazon; but that you understand how it works and pick the valuable ingredients and inspirations for your own digital way."
That really struck a note with me. The advantages of digital business models are so compelling I agree that in the future, all companies will be digital. Therefore, it does make sense to have a close look at what the most successful digital company of our era does right. Take what Amazon does well and figure out how to apply similar ideas in your own industry and setting. You probably don't have the resources of Amazon available to you, but you most certainly can take their ideas and personalize them to your own business or startup.
I also like the fact the two Amazon summaries we've done recently allow you to validate ideas and do some triangulation. In just the same way as a GPS device takes the signals from several satellites to determine its actual position, taking the ideas from a few different books gives you different perspectives which enrich and empower. As they say on Star Trek, the future is an undiscovered country. Add to that the ethos Jeff Bezos lives by: "There's so much stuff that has yet to be invented. There's so much that's going to happen. It's still Day 1". Take inspiration from Amazon and add your own unique elements. That's got to be good for you.