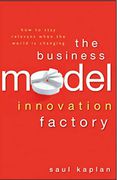 A 5 Minute Overview Of
The Business Model Innovation Factory
How to Stay Relevant When the World Is Changing
About the Author
---
Saul Kaplan is founder and Chief Catalyst at the Business Innovation Factory, a nonprofit which specializes in collaborative innovation in health care, education, entrepreneurship and energy independence. He previously served as executive director of the Rhode Island Economic Development Corporation and as senior strategy partner in Accenture's Health & Life-Science practice. He also worked for eight years in the Pharmaceutical Division of Eli Lilley and Company. He is a regular contributor to the Harvard Business Review, Fortune and Bloomberg Business Week. He is a graduate of the Rensselaer Polytechnic Institute and the University of Rhode Island.
The Main Idea
---
There are times when tweaking your business model with ongoing incremental improvements just isn't enough. Sometimes dramatically reinventing what you do is called for — and the beginning of the twenty-first-century is just one of those moments.
The best business opportunities of the present time and in the immediate future will belong to those who can come up with new and better business models — ways to create, deliver and then capture value. Simply put, business model innovation is the new strategic imperative and the only way to stay relevant in an ever changing world. If you want to excel in the future, learn how to innovate in the business model you use.
Sections in this Books
---
1. What you have always done isn't working any more. The response of most leaders when they see disruptive innovations coming is to try and make their existing business model work better. That doesn't work. At very best, all you end up doing is delaying the inevitable. Instead, you should be trying new business models all the time — and become a disruptor rather than being a victim.
2. 15 business model innovation principles. There are fifteen actionable principles involved in business model innovation. These can be organized into three main themes: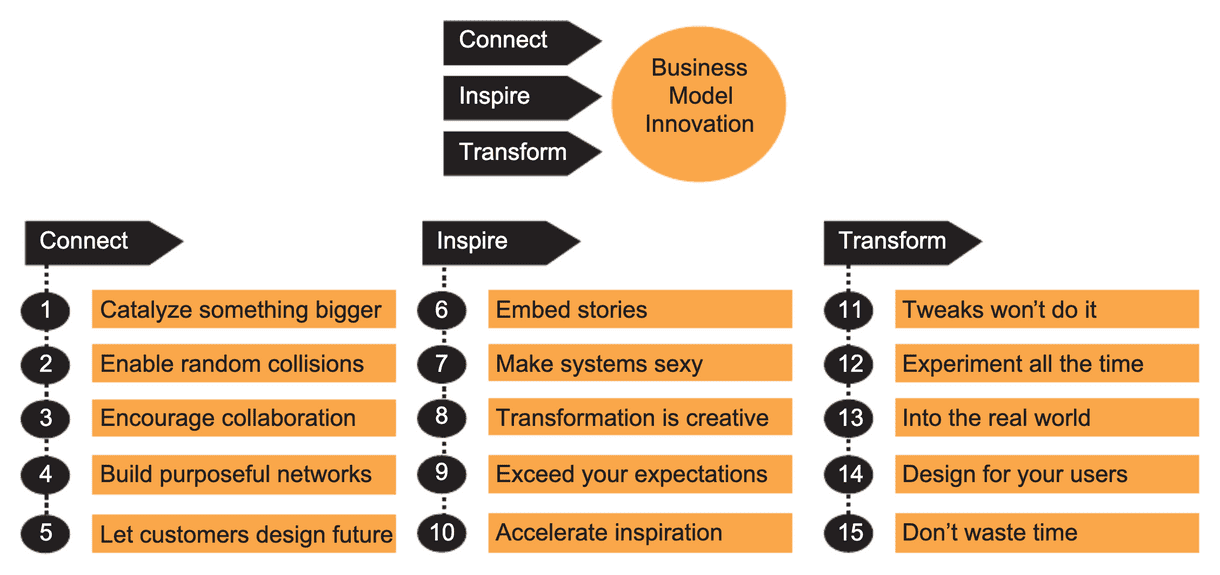 Woven together, these fifteen principles provide guidelines for developing and implementing entirely new ways to create, deliver and then capture value. They enable the kind of business model transformation which is required.
3. How to create a business model innovation factory. When it comes to business model innovation, the key operational question is always how do you go about conducting R&D for new business models? The trick is to create an in-house department which explores new business models rather than developing new products which can be commercialized by the current business model. Doing this is a challenge but well worth the effort. The way to succeed is by putting the customer in the business model driving seat.
4. Business models aren't just for business. Any organization which creates, delivers and captures value has a business model, even if it's a nonprofit. Every entity which wants to stay relevant in the years ahead needs to have a sustainable business model or else its days are numbered. And that thought extends to your personal career as well. Learn how to develop business models for all aspects of your career. Business models aren't just for businesses.