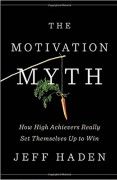 A 5 Minute Overview Of
The Motivation Myth
How High Achievers Really Set Themselves Up to Win
About the Author
---
Jeff Haden is a ghostwriter, speaker, influencer and contributing editor to Inc. Magazine. In addition to ghostwriting hundreds of articles published in the business press, Jeff Haden has ghostwritten more than fifty non-fiction books, several ofwhich became Amazon bestsellers. He previously worked in the print industry for R.R. Donnelley & Sons, one of the world'slargest publishers. Jeff Haden is a graduate of James Madison University.
The Main Idea
---
The conventional view of motivation is if you firesomeone up enough, they will then go
out andachieve whatever target you're after. Success is allabout generating the right mind-set.

That's all well and good but successful people andorganizations approach motivation differently. They see motivation as being more of a cycle whichlooks like this: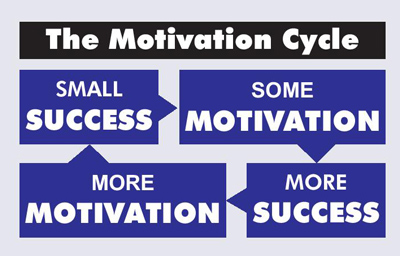 To increase your motivation for anything, get intoaction and generate some early small successes. Keep having small wins on an ongoing and regularbasis and that will increasingly fire your motivation to have more success in the future, starting avirtuous cycle which repeats.