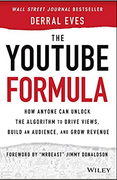 A 5 Minute Overview Of
The YouTube Formula
How Anyone Can Unlock the Algorithm to Drive Views, Build an Audience, and Grow Revenue
About the Author
---
Derral Eves is a video marketing strategist and YouTube expert. He has helped 25 different YouTube channels develop and execute their content strategy to go from zero to more than a million subscribers each, including ThePianoGuys and Harmon Brothers. To date, Derral Eves's video marketing and strategy company Creatus has generated 54 billion (and counting) views on YouTube for channels it has consulted with. He is also the founder, CEO, and executive producer of The Chosen, the highest grossing crowdfunded movie/TV-series project of all time. Derral Eves hosts VidSummit each year, the world's #1 YouTube data conference, and is a graduate of Southern Utah University and Dixie State University.
The Main Idea
---
The great thing about YouTube is it's an opportunity to unite people around something they're passionate about, and to reach millions for a fraction of the normal marketing costs. You do that by creating content which inspires, educates, and entertains.
So what is the YouTube Formula for success? Quite simply you have to learn by doing, specifically: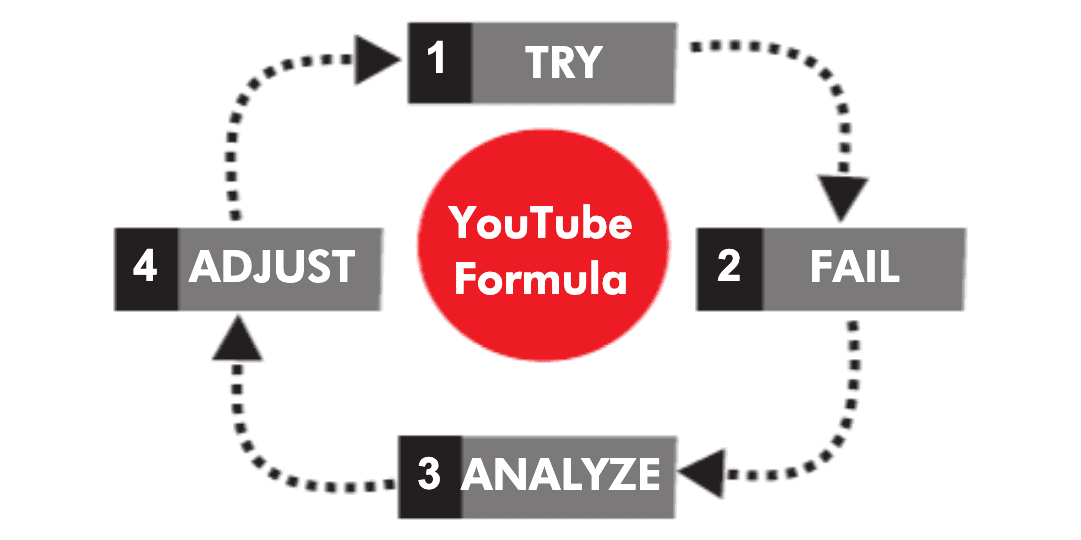 Without exception, every successful YouTube channel has started with 0 subscribers. You have to create content, put it out there, analyze how people are reacting, and then keep making adjustments to grow your audience. Try>Fail>Analyze>Adjust your way to success.
YouTube Formula
---
1. Understand the YouTube Platform. Study YouTube's origin story and you'll find the website has used the Try>Fail>Analyze>Adjust formula extensively itself. One of the main reasons why this formula works on YouTube is it's actually part of YouTube's ethos, culture, and algorithm. Everyone goes through the same learning process.
2. Discover YouTube Possibilities and Opportunities. YouTube provides a place for people to share their passion with the world, and to get rewarded financially for doing so. If you learn from the things that aren't working, and are willing to become a student of data, YouTube can help you use your influence to reach a global audience, and to generate big money. Know your why and use YouTube as a tool.
3. Applying the YouTube Formula. At its heart, the YouTube Formula is data-driven and human-centered. To succeed, you have to make data-driven decisions, but always optimize for humans. Like it or not, you're going to need to become a YouTube analytics pro who maintains the human element. To create videos that humans love: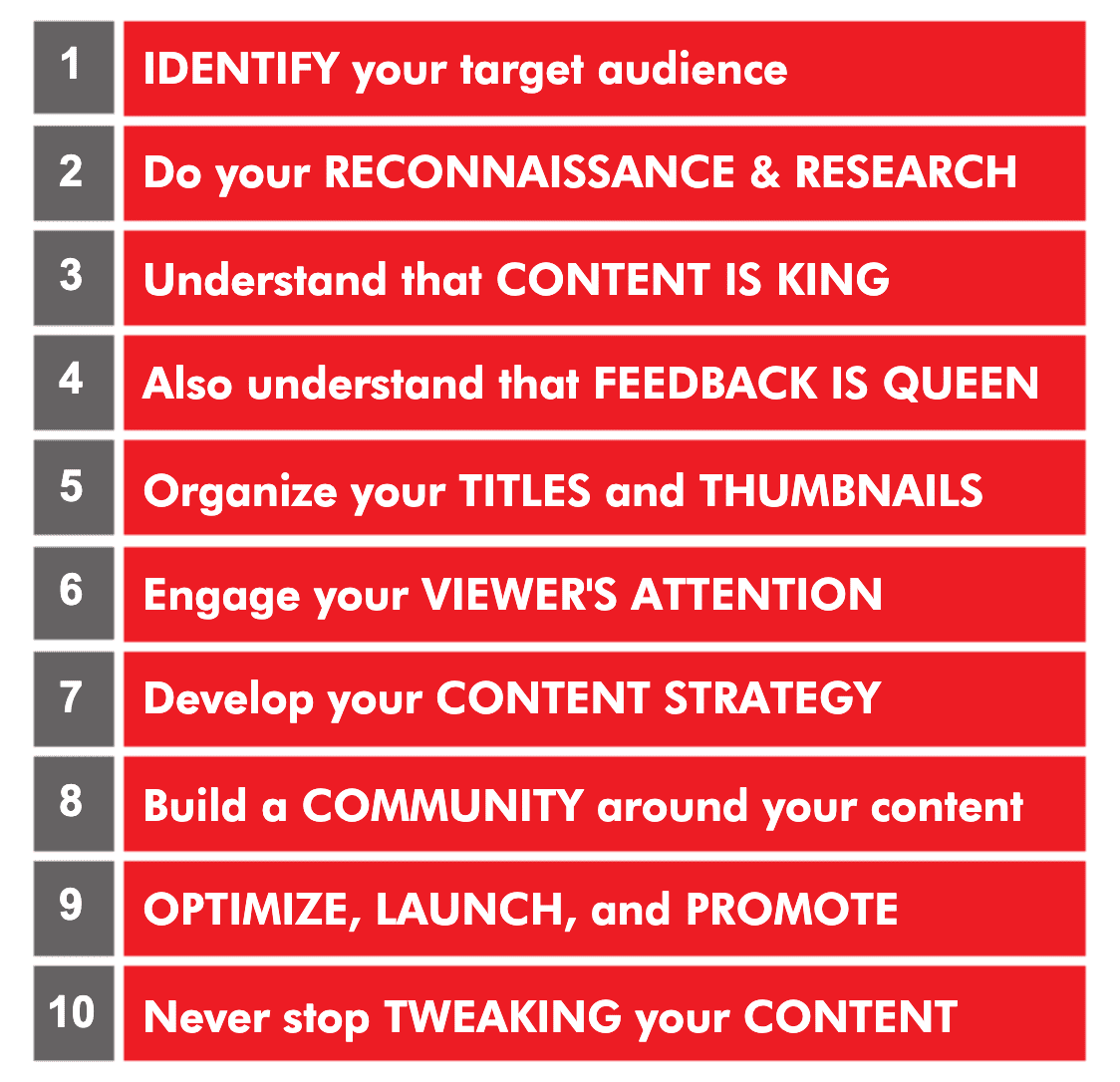 Key Takeaways
---
To succeed with YouTube, follow the YouTube Formula: Try>Fail>Analyze>Adjust.
Understand the platform, and align with what YouTube is trying to achieve. YouTube's algorithm will reward you if your content maximized time spent on YouTube and value derived thereby. Work with YouTube rather than trying to find hacks.
Summaries.Com Editor's Comments
---
OK, I admit it. I always thought succeeding on YouTube was just a matter of uploading your videos, and then doing marketing to get people to watch them. How hard could that be? — and how wrong I was. There's a data-driven art to success on YouTube, and this book was an eye opener on what's really involved in being successful with YouTube.
The author is Derral Eves, who's had a YouTube channel since 2005. He's also consulted with more than 25 channels which have grown from zero to more than a million subscribers each, so it's safe to say he knows his stuff. Derral Eves has worked with mega-success stories like ThePianoGuys and viral product phenomenas Harmon Brothers. Derral was closely involved in the development of the iconic Squatty Potty YouTube promotion which generated $45 million in first-year sales on the strength of a single 4-minute ad. This campaign generated more than 20 million views on Facebook and YouTube the first day it was launched, without a single penny of ad spend. You've got to admire than kind of track record.
So what is the YouTube Formula for Success? Learn by doing, or more specifically Try>Fail>Analyze>Adjust. YouTube is data rich, and you've got to use that data to work your way to the top. Create content and put it out there (Try), be prepared for it to bomb at first (Fail), dig into the data to see how people are reacting (Analyze), and then keep making adjustments to grow your audience (Adjust). In the words of Derral Eves: "Find your audience and speak to them. Create for them. When something isn't working, look at your data and make smart adjustments. This is the YouTube Formula. Use it, and watch the magic happen". Awesome.