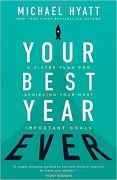 A 5 Minute Overview Of
Your Best Year Ever
A 5-Step Plan For Achieving Your Most Important Goals
About the Author
---
Michael Hyatt is founder and CEO of his own leadership development firm, Michael Hyatt & Company. He was formerly the chairman and CEO of Thomas Nelson Publishers. He is the author or coauthor of several bestsellers including Living Forward and Platform: Get Noticed in a Noisy World. Michael Hyatt's blog gets more than a million page views each month and he has been featured by The Wall Street Journal, Fast Company, Inc. and Entrepreneur. He is a graduate of Baylor University and McLennan Community College.
The Main Idea
---
How do you make the coming year your best year ever? It can be done. To have a breakthrough year, a dynamic five-step process is required: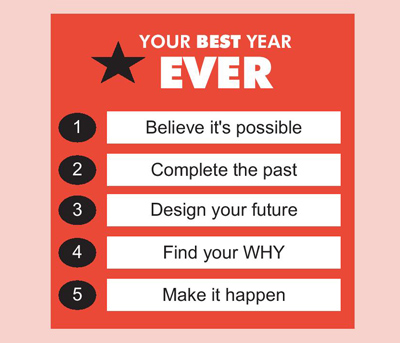 The central backbone of this system is you need to clarify what you want to go after, develop the courage to follow through and then leverage the motivation and commitment you need to accomplish your professional and personal goals in the coming year. This is not just a matter of starting strongly but it's also about making ongoing and intentional choices to pursue your goals. And it's also about succeeding in every domain of your life and achieving personal growth in the year ahead.