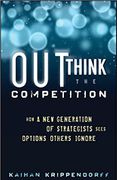 A 5 Minute Overview Of
Outthink the Competition
How a New Generation of Strategists Sees Options Others Ignore
About the Author
---
Kaihan Krippendorff is a business strategist and blogger. He works with large- and medium-sized corporations including Microsoft, Wal-Mart and Johnson & Johnson to teach executives how to unleash their strategic creativity. In addition to writing three books, Mr. Krippendorff is a blogger with FastCompany.com. A former consultant with McKinsey & Co., he is a graduate of Columbia Business School, London Business School and the University of Pennsylvania's Wharton School and School of Engineering.
The Main Idea
---
The best way to win any game of strategy — be it business, war or chess — is to be so unconventional you disorient your competition until they are unable to respond effectively. This is what it means to "outthink" your competition. You're not trying to outmuscle them or outspend them, you're outthinking them.
This all sounds great in theory but to genuinely outthink your competition, you must do four things: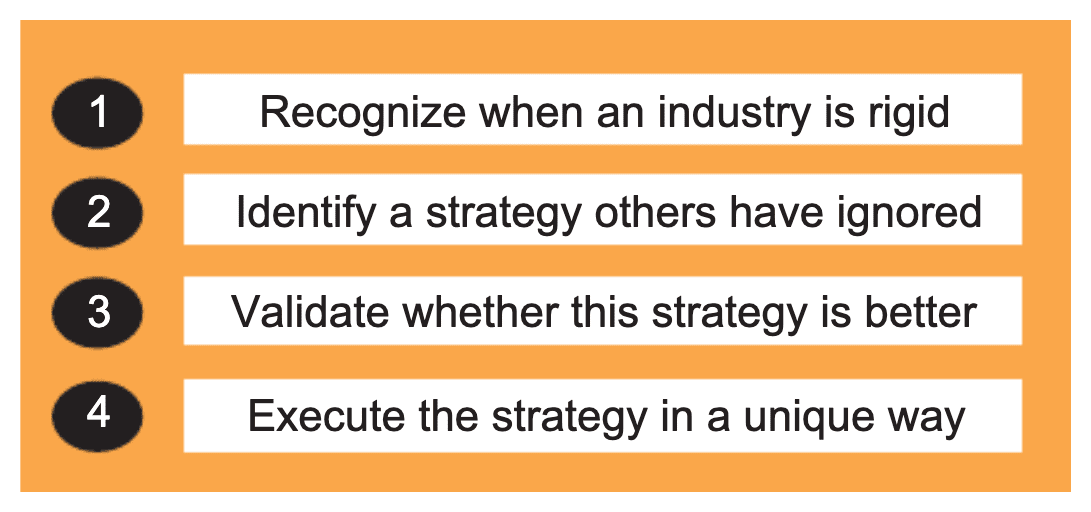 The business domain is undergoing such a large amount of change at the present time it's accurate to say there is a revolution going on. The old rules have gone by the wayside. The winnersof today are competing on a new and different set of rules based on the Outthinkers Playbook and the Outthinker Process and Habits.
Sections in this Books
---
1. The Outthinker Playbook. The rules of business are changing. The four strategies which companies have used to succeed over the past decades are now being superceded by a new and different playbook. Make sure you've updated your mindset to what works today.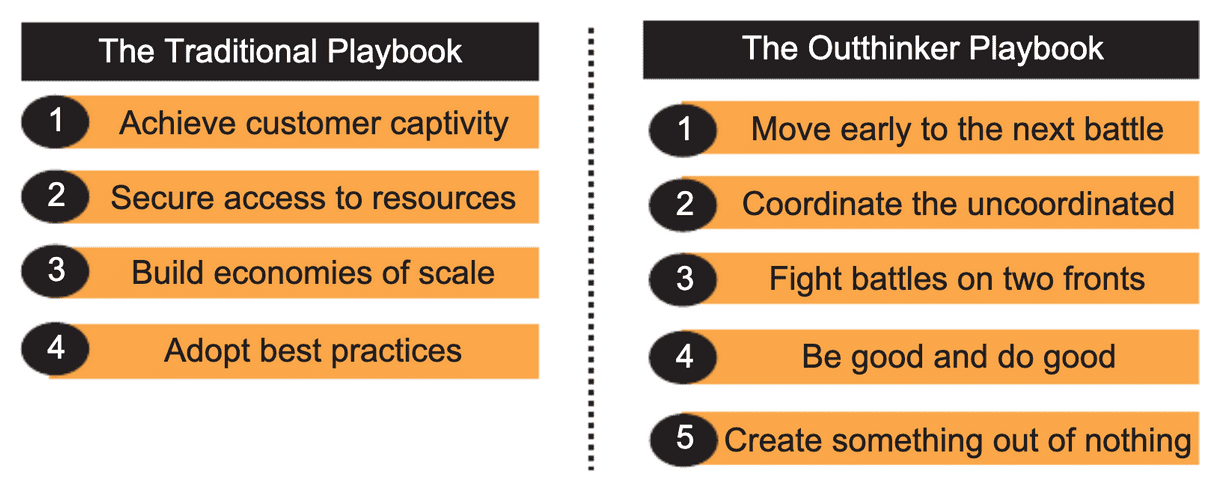 2. The Outthinker Process and Habits. At the heart of success as an outthinker are five habits and a five-step process which leads outthinkers to see and then realize unorthodox solutions to society's problems. When applied, these habits and this process will generate some dynamic new strategic options and a game plan which has strategic clarity. When you think innovatively and creatively, there are no limits to what you can achieve.

3. How To Build A Sustainable Outthinker Culture. Generating and building the organizational capacity to approach strategic challenges in ways that consistently surprise the market involves three sequential challenges: