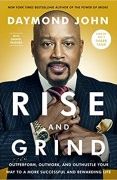 A 5 Minute Overview Of
Rise and Grind
Outperform, Outwork, and Outhustle Your Way to a More Successful and Rewarding Life
About the Author
---
Daymond John is an entrepreneur, business consultant and motivational speaker. He is co-founder, president and CEO of FUBU, a $6 billion sportswear company. He is the author of three books including the best-seller The Power of Broke. Daymond John also runs The Shark Group, a brand consulting company. He also has a co-starring role on ABC's business show, Shark Tank where Daymond John has appeared for eight season s so far.
The Main Idea
---
As enticing as a universal "secret of success" sounds, there's no such thing. Instead, those who accomplish more outwork their peers. They figure out how to make the best use of their time and to maximize every moment.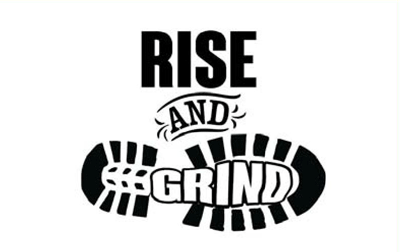 Simply put, the key to getting ahead and staying ahead is to rise and grind each and every day you're alive. By all means be inspired by the examples of others, and do everything you can to work smart as well as hard, but to achieve more, there is no silver bullet – you've got to outwork everyone else.
Rise and G-R-I-N-D. Find a way, get the job done, navigate past obstacles and accomplish the goals you set for yourself.