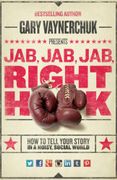 A One-Page Summary Of
Jab, Jab, Jab, Right Hook
How to Tell Your Story in a Noisy Social World
The Main Idea
Professional boxing is the perfect metaphor for doing business in the social media age. Prizefighters don't walk into the ring and immediately go for the knockout punch. Instead, they first deliver a series of well-planned jabs to set their opponent up. They work at getting the lead-up jabs working so their right hook will then connect when it is unleashed.

This is how you should approach marketing in the digital age as well. Instead of going for an immediate sale the first time a prospect gets to hear about your brand, you should first build the relationship by providing high-quality micro-content with no strings attached. That's the equivalent of a prizefighter's "jab." Once you've delivered a series of jabs, you can then present them with an alluring offer (your "right hook") to buy something you sell. If you've engaged them intelligently, they will then respond to your offer.
businesses today aren't working on perfecting their jabs nearly enough. If you can be a little more patient and distribute stories and content people like using social media tools, your subsequent attempts to make sales will be far more productive.
About the Author
Gary Vaynerchuk is an entrepreneur, a story teller and the CEO and co-founder of Vayner Media, a digital marketing strategy consulting firm established in 2009. From 2006 to 2011, he ran WineLibrarytv.com where he grew the business from $3 million to $45 million in annual turnover. His latest company, Vayner Media, works with Fortune 500 companies like GE, PepsiCo, Green Mountain Coffee, the NY Jets and the Brooklyn Nets to build their brands through social networks. He is the author of New York Times bestsellers Crush It! and The Thank You Economy. Gary Vaynerchuk immigrated from Russia to the United States in 1978 and is a graduate of Mount Ida College in Newton, MA.
Social Media Marketing 2 Mini-Course
This course will give you ideas on how to do effective social media marketing. This mini-course includes 8-page summaries of the following top business books:
Buy Mini-Course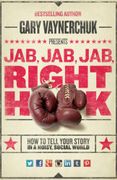 Summary published in 2013
Jab, Jab, Jab, Right Hook
How to Tell Your Story in a Noisy Social World
by Gary Vaynerchuk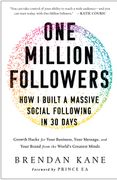 Summary published in 2019
One Million Followers
How I Built a Massive Social Following in 30 Days
by Brendan Kane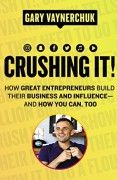 Summary published in 2018
Crushing It!
How Great Entrepreneurs Build Their Business and Influence -- And How You Can, Too
by Gary Vaynerchuk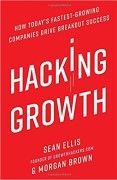 Summary published in 2017
Hacking Growth
How Today's Fastest-Growing Companies Drive Breakthrough Success
by Sean Ellis and Morgan Brown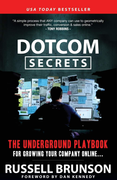 Summary published in 2015
Dotcom Secrets
The Underground Playbook for Growing Your Company Online
by Russell Brunson