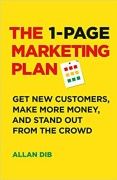 A One-Page Summary Of
The 1-Page Marketing Plan
Get More Customers, Make More Money, and Stand Out From the Crowd
The Main Idea
The 1-Page Marketing Plan sets out the fastest and most direct path to the money for your business. It describes how you plan to grow through marketing.

The marketing process is nothing more or less than the journey you want to guide your ideal target market through. It always has three distinct phases: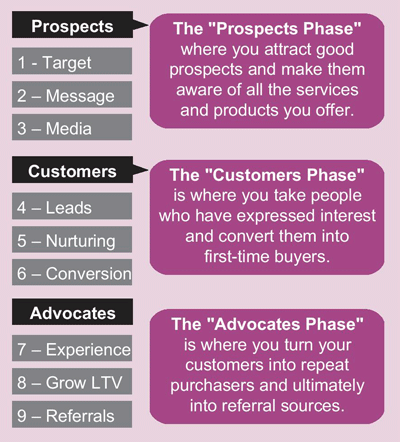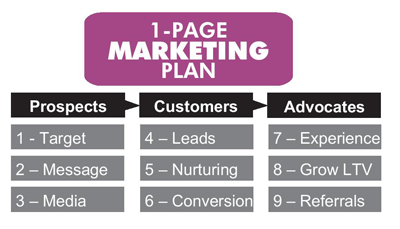 About the Author
Allan Dib is a serial entrepreneur, marketer and technology expert. He is the chief technology officer for a telecommunications company based in Australia where he handles product development. He was the co-founder of Voxcom which was named as one of Australia's fastest growing companies by Business Review Weekly. Allan Dib writes regular columns for online and print publications and is a keynote speaker on technology at business and marketing events. He is a graduate of Monash University, Australia.